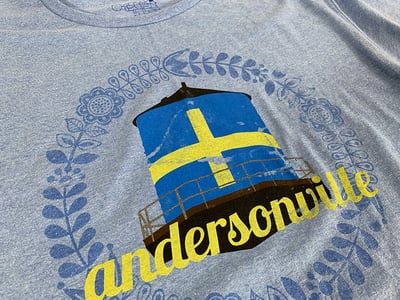 Soft-hand is a relative term when it comes to screen printed t-shirts. When you ask for soft-hand printing on two different orders, the finished print for one order can be much softer than the finished print on the other. How soft can you expect a soft-hand print to be? More importantly, how soft does your client expect the print to be?
There isn't just one approach to soft-hand printing. In fact, there are many considerations to make when trying to achieve the softest print possible. The great news is that your decorator can advise on how to achieve the softest print for each order. Knowing your options and the factors that influence various techniques will help you know what to expect and you can communicate with your client accordingly.
What Are The Options For A Soft-Hand Print?
There are 4 inks associated with the techniques used in soft-hand screen printing. The two big ones are plastisol and water-based, but each of these comes in a version specifically made for soft-hand.
Plastisol inks are considered standard screen printing inks. The prints tend to be thick, opaque, but can hold small details easily. Plastisol prints tend to be the least soft, so printing techniques are leveraged to produce a softer feel.
Chino is an additive that softens regular plastisol. It can be mixed in any Pantone color and is a little more transparent than it's straight plastisol counterpart. Chino inks hold detailed artwork well. It is softer than regular plastisol and is comparable to water-based.
Water-based inks can achieve the softest hand possible and are considered more environmentally friendly than plastisol. The catch is that these inks are thinner, more transparent and do not hold small detail well.
Discharge is a water-based ink that bleaches the t-shirt fabric and deposits pigment in one step. It's important to note that discharge only works on cotton fibers and cannot achieve a Pantone match.
Which Soft-Hand Technique Is Best?
Choose the best approach to a soft-handed print on a case by case basis. There's a myriad of contributing factors when deciding which is the best approach.
3 Biggest Influencers When Choosing A Soft-Hand Technique
T-shirt Color
It's easiest to achieve a soft hand print on a light color t-shirt and any of the inks will work. Since chino & water-based have the softest hand, the final ink choice usually depends on the artwork. Chino is a better choice if you have halftones, small text or details in the graphics (image below left). If the artwork uses open fill areas and medium to large shapes you may decide to go with the more eco-friendly water-based option (image below right).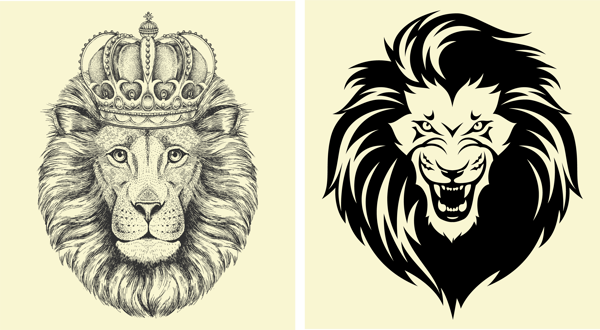 Basically any color other than white, natural, light blue or light pink would be considered a dark t-shirt color. On dark t-shirts, most designs need a layer of white printed first so other color inks are visible. The additional white layer is called a white underbase and it does not bode well for a soft-handed product.
Discharge could be a fabulous solution with its bleaching ability, but discharge ink can have some pretty unpredictable results. For example, some dye lots tend not to discharge fully. A white print on a red shirt may look pink. And as a water-based ink, it does not hold fine detail well.
If your client cannot risk their logo turning pink, there is another technique that may be best. By printing plastisol through a higher screen mesh, less ink is transferred to the garment leaving a softer print. The print will be softer, but not as soft as discharge. In this scenario, ask your client if it's more important to have a soft hand or if it's more important to have a bright white.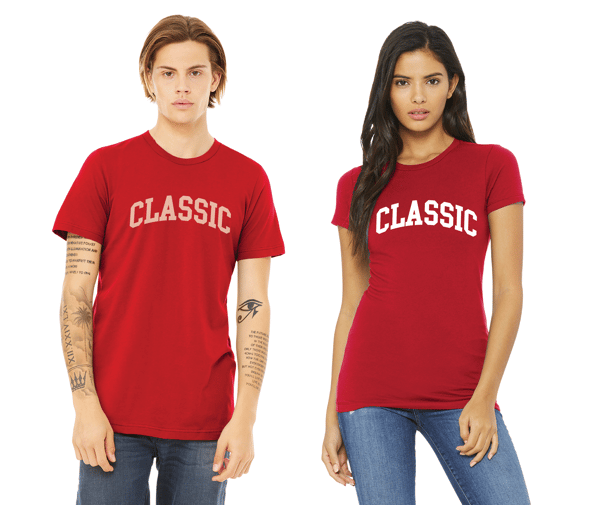 T-shirt Fabric
Fabric also plays a critical role in selecting a technique for soft-hand printing. We can put most t-shirts into one of 3 fabric categories.
100% Cotton
Cotton-Poly Blend
100% Polyester
Since discharge only affects cotton fibers and heather t-shirt colors are typically a blend of polyester and cotton only some of the fabric fibers will be affected. This could work out really well but should be considered intentionally. It's worth noting that the BELLA + CANVAS CVC Prism series are heather colors at 99% cotton and 1% poly and could be an excellent option for discharge.
Most performance t-shirts are made from a moisture wicking polyester fabric and do not make good candidates for soft-hand via discharge. These fabrics present an additional challenge to soft-hand printing because they have a tendency to dye migrate. Unless printing a light fabric, a sufficient amount of dye blocking plastisol ink will be necessary on a performance garment.
The best technique to achieve the softest print on a performance garment, might leverage the art design instead of ink types. Avoid large solid fill areas to keep the shirt light and wearable. You may want to consider a reflective ink if you are interested in adding interest to the decoration technique.
Connecting Your Client & Your Decorator
There are many ways to achieve a softer print than the typical t-shirt printing process achieves. Consideration of the various aspects of the order - shirt color, fabric, and style of art - is ultimately what dictates the best technique to produce a softer print and how soft the print can be.
The next time a client asks for a soft-hand print, you may want to get a little background regarding what they expect. Ask your client about the printed garments that have the kind of soft-hand he or she is looking to achieve. What are they thinking of when they ask for a soft-hand print. Are the shirts dark or light colors? What is the fabric type? What does the artwork look like?
Once you know what your client expects, consult with your decorator. Your decorator can confirm the best method to use and predict how soft the print can be. In doing so, you can manage your client's expectations and guide them in any changes that may be needed to achieve the kind of print quality they desire.
This article was originally published by PromoMarketing Magazine, March 2020.