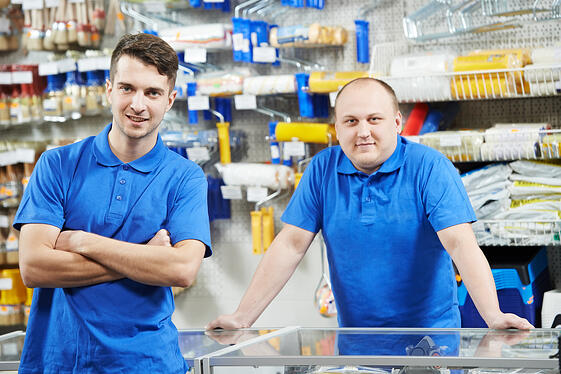 Well-managed marketing through branded apparel can provide a boost to your business and show up in your bottom line. Unless you are blessed with a corporate budget, advertising may not feel totally attainable. Doing things like creating custom printed t-shirts for your business can help shorten the gap between your business and your competitors.
No matter what type of business you run, custom printed t-shirts are sure to be a great way to spread the word about your business and build a solid following. They put your company's brand out there as something worth talking about and showing off. Custom printed t-shirts work to help you accomplish all of the following marketing goals:
1. Stand Out
Developing a line of custom printed t-shirts for your business is a surefire way to make sure your business stands out from the crowd. Including a captivating image or message on a t-shirt associated with your business is a perfect way to help differentiate you from any competition.
2. Build Awareness
In addition to helping your business carve out a unique image for itself, custom printed t-shirts will work to generally spread the word about your company. An eye-catching t-shirt is the perfect way to creative some passive marketing for your business. Just like the big clothing lines that include their logo on their items, you too will essentially be creating walking billboards for your business.
3. Develop Your Branding
One of the most important things you can do as a business owner is to develop a clear voice for the marketing of your brand. Deciding on the image you want for your brand is extremely vital and should inform all of your marketing decisions. Jumping in headfirst and creating a custom t-shirt is an ideal way of shaping the manner in which your brand is perceived.
4. Perfect for Events
Custom printed t-shirts are an absolute must for any sort of event that your business is associated with. Event attendees love to receive things like t-shirts and they can serve as an excellent reminder of the link between the event and your brand. Whether you are throwing an event yourself or just looking to celebrate something your business is associated with, this concept is extremely worthwhile.
5. Use as Giveaways
One of the more underrated uses for custom printed t-shirts are the way they can be utilized as giveaways. Whether you want to hold a contest at your business or simply reward particularly loyal customers, t-shirts decorated with your branding let you give a gift that also helps your business.