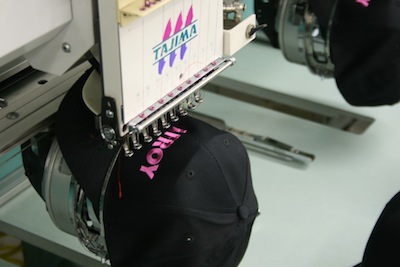 Embroidering your company's logo on apparel or other promotional products can be a great way to build brand awareness and exposure. Logo embroidery looks neat & professional, and it's a good alternative to screen print. Embroidery makes your logo stand out while also calling attention to your business, especially when used on many types of items and materials.
Here are some uses for logo embroidery to consider when it comes to building your business's brand and identity. Logo apparel is a great way to market your business and create exposure without having to say a word!
There are many different ways to use logo embroidery to promote your business. First, you have to come up with a digitized version of your logo that will work with the items you want to embroider. Vector files usually work best for logo embroidery. Talk with an expert about colors, types of embroidery and what will work best for your ideas. Logo embroidery looks clean, neat and professional and can be used in many ways to advertise your business passively for maximum results, so consult a professional screen printer and embroidery expert today for more information.