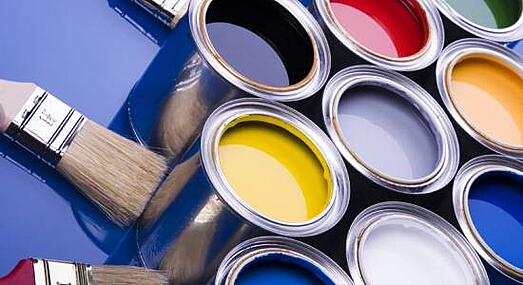 A company's logo can tell a lot about an organization. It provides a recognizable image that will instantly make a person think of the organization itself. Therefore, logo design has to be eye-catching, memorable, original, and engaging in order to capture the attention of the consumer. Here are a few tips to consider when designing your next logo.
1. USE A PROFESSIONAL DESIGNER
Utilizing the skills of a professional designer is arguably the first step in ensuring a highly memorable original design. Professional designers can use their experience and expertise to prevent simple mistakes often made by non-professionals. When working with your designer, make sure to write down and share your expectations in advance so there is no confusion during the review of the final image. It's also recommended you interview a few designers and research past work before deciding on a final partner.
2. SHOW COMPANY/ORGANIZATION ORIGINALITY
A logo is an ideal way to showcase a company or organization's originality. Logos are one of the first ways a consumer is exposed to a company, therefore a completely original logo is essential in terms of capturing the necessary attention. Make sure your logo portrays your organization's unique personality and clear company image.
3. MAKE THE LOGO "COME ALIVE"
The logo should "pop" or "come alive" off of the page, t-shirt, hoodie, or anything else it is emblazoned on. Such logos are generally considered the most effective and therefore the most memorable. While it is important that the logo "makes sense" for the business (i.e. a kitten logo is not going to be used to advertise a law firm), the logo should be bold in design. When discussing ideas with the designer, try to incorporate blue hues if possible, as blue is known to "communicate trust."
4. THREE-SECOND RULE
Remember the "three-second rule" when designing a logo. This rule means that a consumer looking at the logo design will have grasped its meaning within three seconds. If a consumer has to think longer than this about what the design means, the company has probably lost that consumer. A logo should never be confusing.
5. DO THE RESEARCH
Just because your logo idea is symbolic of a positive idea or image in the United States, it could be offensive to another nation. The same is true on a smaller scale. If the design is potentially offensive to another organization or business, do not use it. Do the proper research when thinking of logo designs to avoid such mishaps.
6. KEEP IT SIMPLE
Just because the logo should "pop" off of the proverbial page or garment does not mean the logo design should be overdone. Whether its too much glitter or to too many words, simple, "uncluttered" designs work best.
7. SHARE THE LOGO
Once the logo is finished, use it everywhere to brand the organization. Emblazon the logo on any and all merchandise that relates to the company. Put it on paper and electronic mailings, use it on organizational apparel, include it on business cards, and incorporate it into email signatures.
These are just a few ideas for optional logo design! Use these and other ideas to create the best possible company or organization logo!