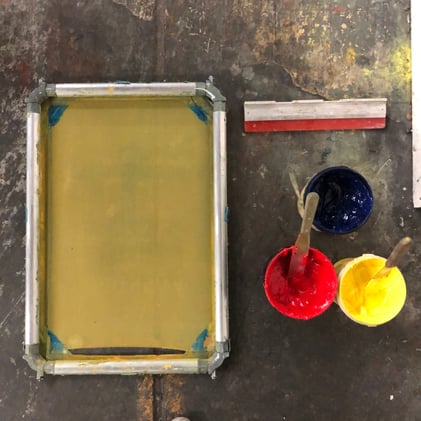 When screen printing a logo or design on apparel, it's common to order companion garments or accessories. Does a higher volume discount apply when you print different kinds of garments with the same design? If the garments are similar, chances are you can have them produced all together. T-shirts and tank tops are a good example of this as long as the design, placement, and size of the design are the same. When you are printing differently types of garments chances are the orders will need to be produced separately. T-shirts and tote bags are a good example of this. Even if the design and size are the same, it's the placement of a logo or design that really determines whether or not different garment types can be produced together.

In this blog, we'll discuss the specifics about screen printing apparel and accessories to illustrate why different garments printing with the same logo must be done as separate orders.

The surface onto which a garment is placed or loaded in order to be printed is called a pallet or table. Pallets come in various sizes to facilitate the best quality and most efficient screen printing. Each set of specialized pallets can be removed and switched out for a different set. For example, sleeve pallets are 6" wide because you can't stretch a sleeve over something meant to accommodate an entire shirt. This size also lends itself to printing toddler and baby garments, along with tote pockets and other areas that are too small to be loaded on a 16" standard t-shirt pallet.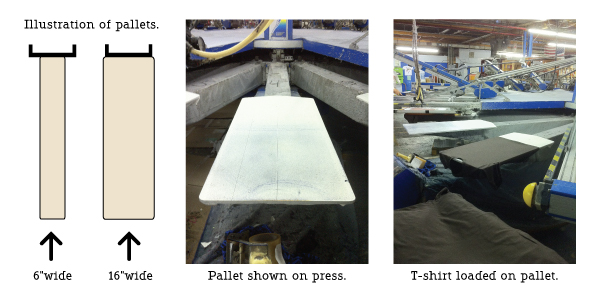 A stencil of the design to be printed is made on a screen. A screen is fabric mesh stretched over a metal frame. The screen is coated with a photo-reactive emulsion. A film positive of a design, is exposed onto the frame to make a stencil. The design is strategically placed on the screen according to the imprint location on the garment. The screen stencil is used to transfer a design to a garment.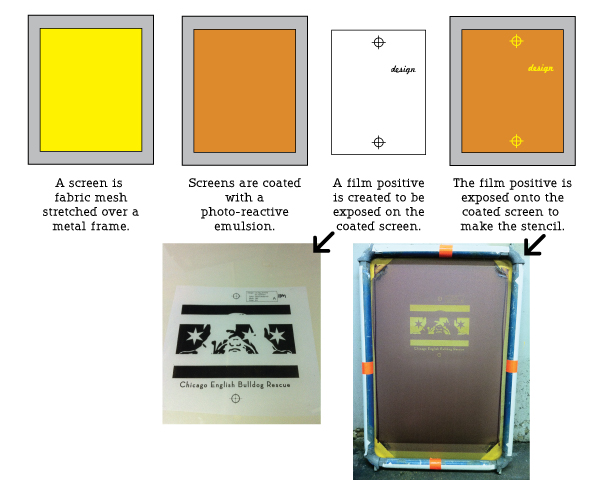 To print the left chest of a t-shirt with our sample design, the screen stencil is attached to an arm on the press that hovers above each pallet station. The t-shirt is then loaded onto the pallet. The screen comes down and a squeegee (not shown) pulls ink across the screen. The screen lifts up and the t-shirt is un-loaded with the design successfully printed.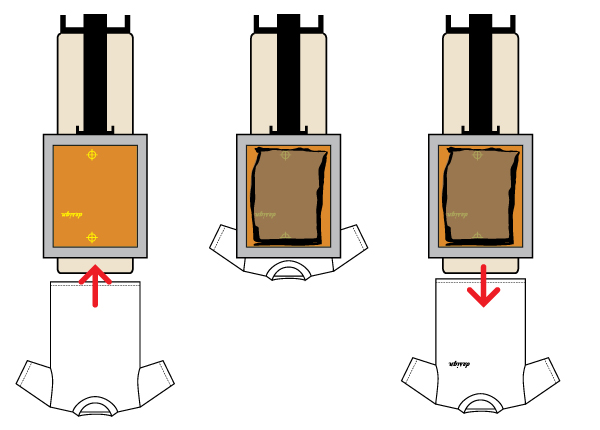 Now let's print the pocket of a tote bag!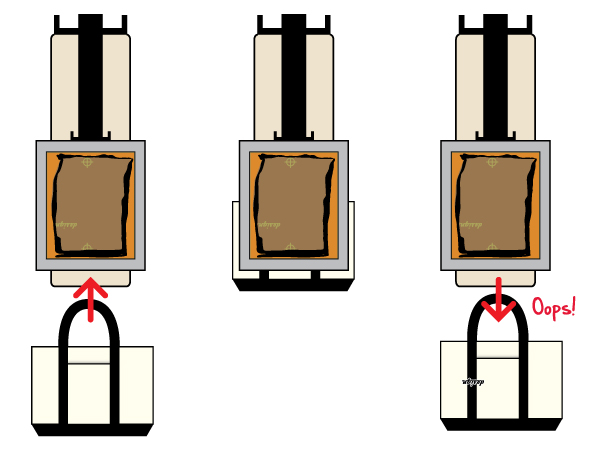 Oh no! The design printed upside down! It isn't even a nice looking upside down print because the squeegee cannot pass evenly over the pocket and strap. Let's look at the ideal way to print this tote.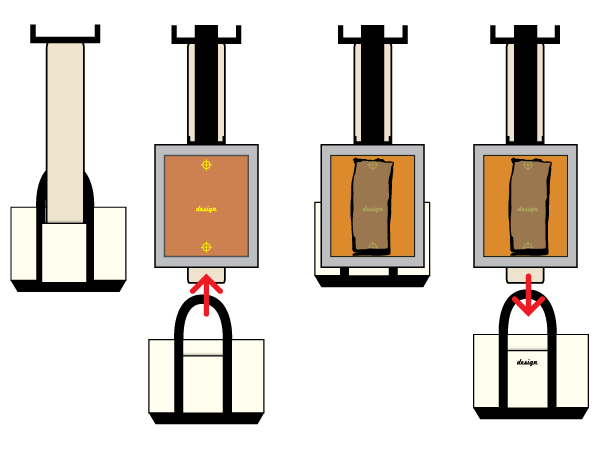 First thing you'll notice is that we are now using a more narrow pallet. This allows us to print directly on the pocket without all the print disruption that would happen if we printed by loading the entire bag on a bigger pallet. Second, you'll notice that the screen is different. The design is flipped 180 degrees and is more centered on the screen. The result is a perfectly printed design on a tote pocket!

When in doubt, your customer service insider can help you out. When you'd like to print different types of garments with the same image on one order, just double check with your rep to make sure it's possible. It's never a problem to place more than one order at a time.