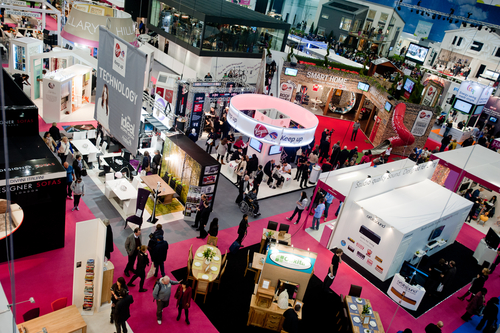 If you're looking for a way to customize your apparel that's perfect for a trade show, there are several options to consider. The right trade show apparel can bring your company or business the positive attention that it needs, and garner the right customers and clients that will surely take notice of your business and what it has to offer. Here are a few things to keep in mind when you're creating your custom trade show apparel.
Think about what types of shirts you notice when you are at trade shows. These items probably have one thing in common: color. Avoid white or black when you are designing shirts for a trade show; they will just get lost in the sea of other white and black garments. A pop of color makes your shirt, and your business, stand out. You can also consider taking a color from your logo, or one that compliments it.
Use custom embroidery to add a logo. Use contrasting colors and premium quality embroidery to add pizzazz to your trade show apparel. Make sure the name of your business and any other relevant information such as your website and phone number are prominently displayed on the front or back (or both) of your trade show shirts.
Consider apparel etiquette and atmosphere when deciding on your garments. Depending on the type of trade show or event, it may be more appropriate for your business to use polos or button-ups, as opposed to t-shirts or sweaters. First impression goes a long way.
Come up with a snappy tagline. If you already have one, put it on your shirt. If you don't, create one that is unforgettable. Humorous taglines are often more easily remembered, but simple concise or alliterative taglines can work just as well. In any case, a tagline or slogan is a must for businesses to stand out in people's minds and not be forgotten easily.
If something has changed recently about your business, highlight that on your shirts for the trade show. Your whole objective is to get new clients or customers, so make sure to advertise what you are known for or what is new in your business to attract new business. Reintroduce yourself to older customers that haven't checked you out in awhile. Are you a restaurant that now offers something new and tasty? Are you a plumbing business that offers heating now, too? Think about your strengths and things that other similar companies may not offer customers, and zero in on it. Put that information on your shirts, either in the tagline or somewhere on your trade show apparel. Think about what gets people's interest immediately. When people look at an advertisement, you only have a few seconds to catch their interest; don't lose them when they look at your shirt.
In addition to the apparel you wear at the trade show, why not consider giving away items customized for your business. Things you can give away that have your logo on them such as small tote bags, keychains, or bandannas, make great reminders for customers and have your contact information on them. You can even give away some of your shirts, or sell them if they are really fun and interesting.