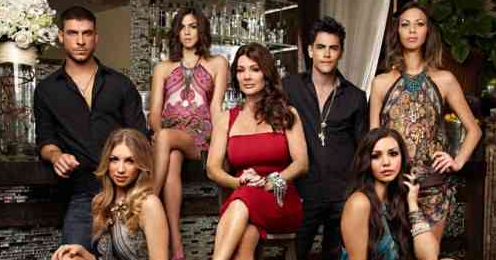 Corporate apparel can sometimes be boring with its drab colors, fabrics, fits and the overall feel. Who says that style and fashion can't be implemented into uniforms? There are definitely different ways that you can bring your drab uniforms and corporate wear to fab - it merely takes vision and creativity. As a result, not only will your employees look better, but they'll also feel better about putting on their uniforms.
Here are five great ways to add a sense of style and fashion to your drab uniform digs without compromising your brand.
1. Pay Attention to Your Fabrics
Many fabrics that are used for uniforms are 100% polyester or a poly based blend. These fabrics tend to be stiff, heavy and unflattering. And while they usually have great features like stain and odor release, they're boring and can even be uncomfortable. This is especially true as seasons change. Invest in better fabrics like cotton/rayon blends, which are soft, stretchy, flattering and don't shrink as much as pure cotton. Depending on the genre of business that you're in, you could even have two different fabric blends to follow the seasons. For example, a heavier blend for winter/fall and one lighter for summer/spring. Your employees will recognize that you're looking out for their comfort.
2. Consider Redesigning Your Uniform
Who says you have to pick a basic uniform from one that's already in circulation or in stock somewhere? Take the time to design the uniform that you want your employees to feel proud of wearing, and that is reflective of your brand. For example, in hospitality fields like hotels and restaurants, you can really design something that is fun, comfortable, stylish and professional. Hip clubs, bars and restaurants may want to push the envelope and have their waitresses and waiters dressed a little more on the sexy side. If you don't think it works, just look at the employees from one of Hollywood's hottest restaurants- Sur. Their uniforms are flirty, stylish and playful!
3. Add a Pop of Color
Many times in the world of style and fashion, we'll see looks that carry over from season to season, but the patterns and colors change. You can do the same with your uniforms. Every year, Pantone picks a "color of the year" that is reflected in the fashion industry. You could use that color as inspiration for your palette, or you could simply have a revolving array of colors and prints that changes from each season or quarter. Your clients will also take note of these changes, and when you start to get comments on how employees and customers alike love the new uniforms, you'll know you've hit the jackpot.
4. Leverage Decoration Techniques to Embellish & Excite
Embroidery and prints can make your logo stand out in a myriad of ways. Why not use full on embroidery or different printing methods to highlight the logo on your shirts and pants to draw more attention to them? You can play around with colors and different screens to get vivid eye catching results. Elegant stitching methods can also make your logo beautiful and appealing to look at.
5. Look Beyond Traditional Uniform Offerings
Trends are always changing, and unfortunately uniforms don't tend to be factored into those changes. While you don't have to have employees that are stepping off the runway, you can always integrate some newer styles into your corporate wear. Fit, style and a combination of all of the above four points can heighten your uniforms so that they outshine any of your competitors.

Remember, changing your uniforms to add a sense of style and fashion isn't just going to be good for your employees; it is going to reflect your innovation as a brand and help you to stand out against your competition. So think creatively, and get opinions from your employees as to the changes they'd most be interested in seeing. Get started in marrying the fashion world into your corporate apparel, and you'll be surprised at how well the two get along!