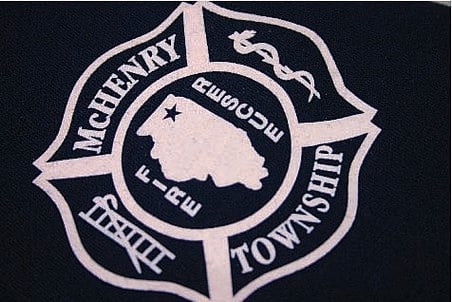 Polyester is one of the most challenging fabrics to screen print on. It's even advisable to stay away from poly-cotton blends in a lot of cases. Being in the decorated apparel business, we are often asked whether or not we can print on different types of fabric. In almost all cases, the answer is yes. However, not all fabrics get along with ink so, it's important to consider all elements of your production run.
Polyester Apparel Types
There was a time when polyester fabric was most associated with leisure suits and school uniforms. These days, polyester is used and incorporated in so many of our favorite garments it's hard to avoid. Heathered colors and triblends are part polyester. Most folks don't realize that most sweatshirts are part polyester, but it's rare to find one that's 100% cotton. Moisture wicking, athletic and race apparel also incorporates polyester in the fabric blend. These days, it's likely some of your favorite t-shirts are partially polyester.
Use particular caution when your garments are a polyester spandex blend. The polyester creates a set of challenges that we address in this article, and spandex has a different set of obstacles to overcome. Most screenprinting inks aren't stretchy like spandex and tends to crack once the garment is worn.
Why Polyester Is Hard To Screen Print
The reason polyester can be a struggle to print on is because of a reaction known as dye migration. During dye migration small dye particles move from the garment fabric to the screen print ink. This causes an unwanted change or tint in ink color. The header image used in this blog shows a print that was white, but after dye migration looks pink.
Dye migration occurs when curing a printed garment. Curing is the process of setting screen print ink so it can be washed. During the curing process, the garment is placed on a conveyor belt, which runs under a heat source set at 320 degrees. Unfortunately, heat at around 300 degrees is what triggers dye migration.
Once polyester is exposed to heat around 300 degrees, dye migration begins to occur. Since the heat is necessary for the curing process, the screen print industry is always looking for ways to combat this undesirable result.
How To Avoid Dye Migration
While there is no solution guaranteed to work without fail, the ink industry has come a long way. If printed using proper inks, you have a good chance your printed colors will match your artwork.
Low Bleed White inks – This is a specially formulated white ink that can be used as an underbase to help block dye migration.
Gray Underbase – Gray ink has the ability to neutralize the color of migrating dye particles.
Since the gray ink is a print layer in addition to a white underbase, the print will have a much heavier hand. "Hand" refers to the feeling of a screen print on a fabric. Since soft-hand prints are such a common request, the gray underbase is obsolete for all intents and purposes.
FAQs
Q1: Can I use screen printing on polyester fabric?
A1: Yes, screen printing is a popular method for printing on polyester fabric. It provides excellent results and is widely used in the textile industry.

Q2: What type of ink should I use for screen printing on polyester?
A2: When screen printing on polyester, it is recommended to use specialized plastisol or water-based inks. These inks are designed to adhere well to polyester fibers and provide vibrant, durable prints.

Q3: Is it necessary to pre-treat polyester fabric before screen printing?
A3: Yes, pre-treating polyester fabric is essential for achieving optimal results. Polyester has a low surface energy, which can make the ink bond poorly. Pre-treating with a specialized polyester pretreatment solution helps improve ink adhesion and washability.

Q4: Can I achieve vibrant colors and fine details when screen printing on polyester?
A4: Yes, screen printing on polyester allows for vibrant colors and fine details. With the right combination of inks, mesh count, and printing techniques, you can achieve high-quality prints on polyester fabric.

Q5: How should I cure or dry the screen-printed polyester garments?
A5: To properly cure screen-printed polyester garments, it is recommended to use a heat press or conveyor dryer. These methods ensure that the ink is fully cured, providing durability and washability to the prints. Following the manufacturer's instructions for time and temperature is crucial for optimal curing.
This article was originally published in 2012 and has been updated for 2019.