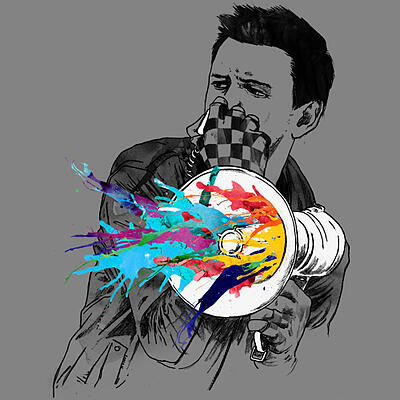 Have you ever put on a decorated t-shirt and immediately felt like you were wrapped in cardboard? Though that may be a bit of an exaggeration, I have experienced and worn t-shirts that were incredibly uncomfortable due to the design printed on the front of the tee.
Thankfully, the hand of a print today truly outshines the hand of a print 3-4 years ago.
Printed t-shirts, now a days, have the ability to feel like there isn't a single drop of ink on the garment at all - which got me thinking - would the blind-eye be able to identify the difference between a blank and decorated t-shirt?
To answer my thought, I decided to put a few of my co-workers to the test. Blind-folded, they were to feel the garments and distinguish which t-shirt was which. Placed in front of them was a t-shirt printed with chino ink, a t-shirt printed with discharge ink and a blank t-shirt.
QUICK BREAKDOWN
CHINO INK: Plastisol ink mixed with soft-hand additives.
DISCHARGE INK: Utilizes an activator that bleaches the dye out of the t-shirt and deposits the pigment of the ink.
Check out the video and see how they did!