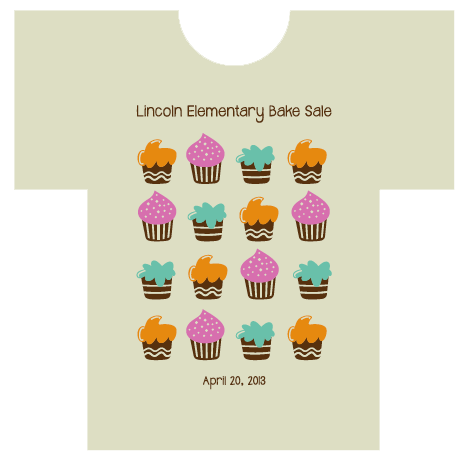 The following is an excerpt from Sharprint's popular guide "How To Design an Event Tee". For more expert tips on designing an event tee, be sure to check out the full Guide.
Designing a t-shirt for your event or organization can be fun & easy, even if you're not an experienced designer. Even if you aren't a seasoned Photoshop or Illustrator Guru, the concepts that come with designing an event tee can be so simplistic, that you'll be designing professional looking tees in no time!
This handy, easy to follow guide is a great tool to keep on hand for your next party, fundraiser, or social gathering.
1. The Tee
Choosing the t-shirt for your design is a very important step in the decision process. Folks can be pretty darn picky about which tees they will and won't wear. Color is important, but more than that, it's the way the shirt fits and feels. Everyone has a favorite. Make sure to consider who will be wearing the shirt while keeping your budget in mind.
Younger people tend to favor fashion cut t-shirts because they're a little slimmer and tend to be super soft to wear. These tees also tend to be a little more expensive than most other t-shirts. Check out the Tultex shirts for a price competitive option with a lot of color choices.
For a mixed crowd, or say 35+ in years, you may want to go with the more standard regular cut t-shirt. Gildan is usually the most economical, and has become the industry "go to" over the years. For a softer option, look for ringspun cotton, but expect a possible bump in overall cost.
You can order ladies styles of standard tees, as well as unisex to get a better fit for each gender. This has a lot people pulling their hair out when it comes to figuring out the size breakdown. To keep it simple, you can order all unisex sizes and recommend one size down for the ladies. For example, unisex medium equals ladies large.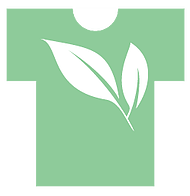 These days most t-shirt manufacturers offer an eco-friendly option. This is something to keep in mind when selecting a t-shirt for an event.
Once you pick your shirt, check the color palettes available online to pick the t-shirt color. Monitors sometimes show color a little differently than the actual color of the fabric, but you can get an idea. If you're a little unsure about which shirt, color, or quantity to go with, talk to an experienced screen print insider. It's likely they've worked on several projects for event tee orders, and they can help you narrow down the perfect tee for your event, while providing suggestions related to the quantity and size. He or she might even have a t-shirt color swatches you can reference for the actual t-shirt color.
2. The Text
Since the title, theme, and date are what separates an event tee from a regular 'ol tee, the font selection and text styling are of utmost importance. Any of the fonts on your computer can be used, but for extra creative flair, why not use lettering with a unique style? DaFont is a great site for a lot of free, cool, and unique fonts.

What is the theme of the event? You can really have a lot of fun communicating the vibe of the event through the text used in the design.
PRO TIP: Use a smaller font size, non-bold, or a simpler style for the date. Too much of a specialized font can be distracting.
Continue reading the full Guide to see the remaining 2 concepts...
Art for Screen Printing
Interested in learning more about design & art for screen printed event tees? Just ask your Sharprint Insider rep about how you can get started with event tee design creation or art re-drawing.