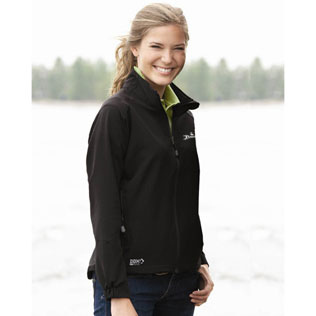 Kids are back in school and football is back on TV, which means summer is coming to an end and fall is soon to come. As you begin to pack up you tanks and shorts, you'll need to start thinking about this year's Fall fashion.
There's no better way to keep warm during the cool days of Fall then by throwing on a comfortable jacket. However, if you want to stay in style, you'll need to be wearing the most stylish jackets.
We've provided you with a couple of links to this years most stylish and embroider friendly jackets below.
SOFT-SHELL JACKETS
Soft-shell jackets not only look great, but they feel great too. Breathable, flexible and comfortable describe these jackets to the "t". These types of jackets would make for great team warm-ups, as they hold embroidery very well.
WORK JACKETS
Work jackets are meant to keep the outdoorsman warm throughout the day and night. Though they do not provide as much breath-ability or flexibility compared to soft-shell jackets, they do provide a great level of comfort. Work jackets can easily be personalize with an embroidered logo or design.
Photo by Promodirect