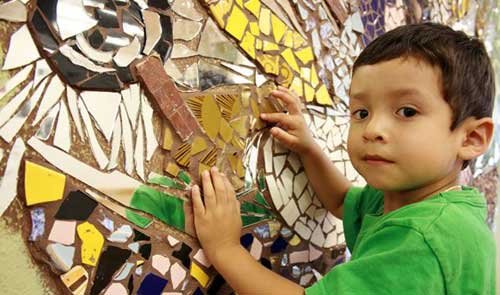 If you haven't heard about the Rumble Arts Center in Humbolt Park, it's about time you did.
The center isn't just about providing affordable art experience for kids - it's about bringing families together, strengthening the community and sharing in fun - and they do it right.
I'm not doing them justice with my description. Here - check out this video:
I get to lead a screen print workshop for the kids at the summer camp in a couple of weeks and I'm so excited that I get a little choked up thinking about it. Making art or music, in any capacity I could, has always been a part of my life and I don't know how I'd have survived without it. To be able share what rocks my world so much with kids who may not have been exposed to it otherwise is really a huge honor.
I'm also really fortunate to work for a company that supports this kind of thing. Sharprint will be providing all the screens, inks, tees, etc so each kid can have the absolute best experience possible. Summer! Camp! Screen Print! Yippee!!