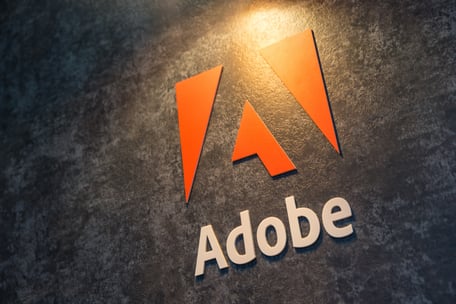 Ever wonder how a company logo or cool design goes from a digital art file to a beautifully embroidered shirt? The process is called digitizing and the artists that do it are called - you guessed it - digitizers. Basically, digitizing is redrawing a logo or design as stitches in a special embroidery software program designed to do just that. We use a program called Punto at Sharprint. Digitizers aren't just digital artists, though, they have to be experts in the craft of embroidery.
The first step in digitizing art for embroidery is trouble shooting the design and considering the fabric to be sew. The digitizer looks for small detail or letters that won't sew well to inform you or your client if something won't work. Then the digitizer comes up with a plan to produce the best looking and performing embroidery. This plan is communicated through the software in terms of the type of stitch used, density of the stitch, what type of underlay stitch will be used, thread color, and logo size. Let's take a look, shall we?

This is the logo we will use on our little visual trip. You can see the vector paths (blue lines) making up the logo on the right.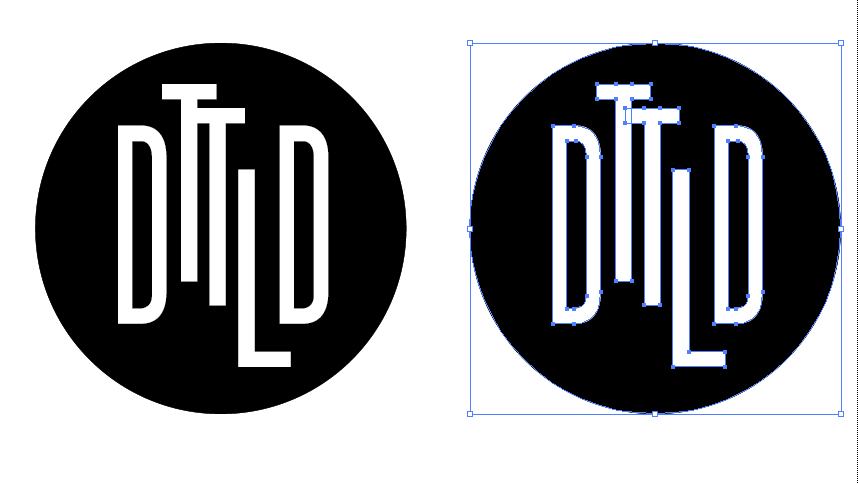 Here's how the logo looks after it's digitized in Punto.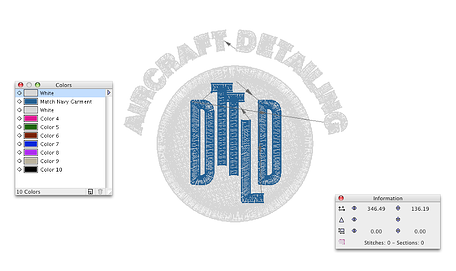 You can toggle between a line art stitch view and a more realistic rendering of the logo. Pretty cool, huh?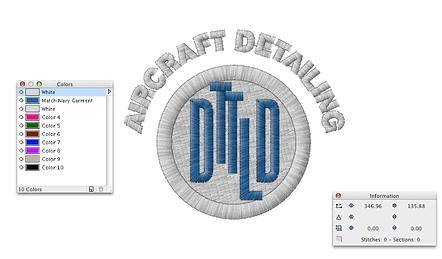 Once the digitizing is done, the digitizer creates a data summary tape (DST) by exporting the information from Punto onto a 3.5 double sided double density disk. The disk contains all the instructions on how to embroider the design including size, thread color, and the stitching maps that is read by the embroidery machine. A detailed report is printed for the embroidery operator to follow like the one below.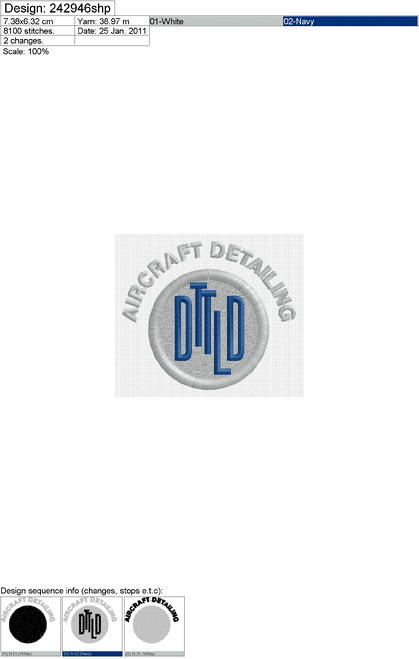 The garment is hooped and loaded onto the embroidery machine. The operator inserts the disk into the embroidery machine's control panel. With the push of a few buttons the embroidery machine is sewing the logo just as digitized!