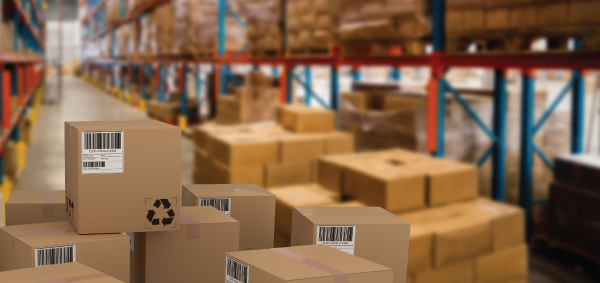 While it may be ideal to find a great decorator local to you and/or your clientele, in today's global economy that simply isn't always possible, and you may find yourself in a position to be sending custom-decorated apparel or uniforms overseas. It's always great to expand your market as much as possible of course, but there are some important things to consider when it comes to shipping to countries outside of the U.S. to make your job (and your decorators) a whole lot easier. Here we'll touch on a few basic differences between domestic and international shipping, as well as some simple (but often overlooked) bits of info that can help your order get where it needs to, headache-free!
Intermittent weather issues aside, today's transportation technology allows us to get a package from one end of the country to most other points within the borders in about 4-5 business days. The journey is often relatively hassle-free, with very little paperwork or info necessary when it comes to the major domestic carriers. Even if your shipment requires a truck due to its volume, most of the information required by these companies is simply for billing purposes.
International shipping on the other hand can be quite a different animal. Naturally, the cost is significantly higher. Simply getting a shipment ready and processed requires a great deal of information on multiple facets of the order. Many countries have very different regulations and customs procedures. Transit times jump up from days to possibly even weeks. The number of hands the shipment has to pass through is also much higher, unfortunately adding more room for errors, damages, and delays. At this point, it feels like a lot of this process is totally out of your hands - while this may be partially true, you DO have the power to equip your decorator/shipper with the tools needed to start off on a good footing and hopefully avoid a lot of these issues!
How can you help? Rather than focus on what might go wrong, let's take a look at what you can make sure goes RIGHT. The best way to do this is to provide as much information to your decorator ahead of time. While it might seem like a lot of items to gather, having these ducks in a row is always very beneficial in the long run! Here's what is almost always required information, regardless of the country the recipient is located in:
CONTACT INFO: One of the most important things to supply is a valid telephone number for the recipient. Not only is this required for customs, but if there are any unanswered questions during the border crossing, it is often much quicker if they can be resolved with the recipient directly as opposed to you having to be a middle person! Other information such as hours of operation or availability of an individual for delivery is also often requested.
DESCRIPTION OF GOODS: This information is always readily available from any blanks vendor. It includes the material the items are made from, the country of origin, or COO (where they were manufactured), what they're intended to be used for. For example:

Women's 100% cotton knit shirt, COO: Honduras, restocking company store
DECLARATION OF VALUE: The cost of the items being shipped must be provided. This should be listed in a cost per unit format, and in the currency of the purchase, e.g.

144 units / $5.99 per unit.

Please note, this should NOT include the print cost - only the cost of the item itself.
While crossing these off for your decorator will go a great deal towards avoiding delays or chargebacks due to missing information, it is important to keep in mind again that shipping overseas will always have some small amount of risk involved, simply due to the logistics. Some of the prime complaints are damaged/destroyed or lost shipments - being that these issues are out of the control of you or your decorator, it is always recommended that you consider purchasing additional shipping insurance to provide some cover in the event that something unexpected happens. In addition to insurance, taking some time to research reliable and well-regarded international package delivery companies and brokers ahead of time is a very good investment of time, too.
Although there are many moving parts involved here, having a global reach is a very exciting business opportunity, and considering the above tips and guidelines can go a long way to helping you and your client be stress-free as your shipment travels abroad!