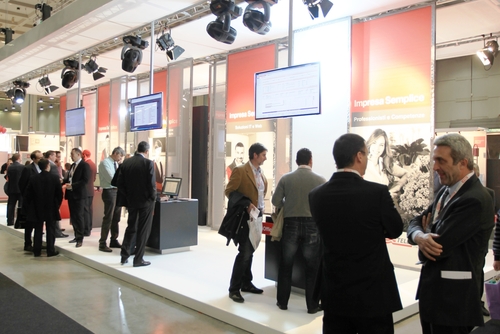 Promotional products are a great way to get a company name out into the world, particularly at trade shows and similar events. People love freebies, and come to trade shows expecting to leave with promotional products they can wear or otherwise enjoy. Check out a few of the best products to bring to trade shows:
T-Shirts
Few ever say no to a free t-shirt! Whether made of 100% cotton, cotton-polyester blend or other fabric, t-shirts feature the opportunity to promote a company or business on both the front and back of the garment. They work as free advertising if people will wear them while running errands, working out or for other casual wear purposes. If the shirt features a particularly unique design, others will ask where the person got the shirt, visit the company website, etc. It's also important to consider creativity, which is key with give away tees. Since they are a common giveaway item, originality will set the t-shirt out of the crowd.
Baseball Caps
Another great promotional product, baseball caps are practical and easily lend themselves to embroidery, such as an embroidered business logo. Relatively inexpensive depending on the fabric used, baseball caps are ideal, as they will help bring your business into the public eye through frequent wear. Baseball caps can also be a versatile option if you want something a little different than t-shirts.
Bags
Who doesn't love a free laptop case, grocery tote or beach bag? Emblazoned with the name of the company or business, bags are a fabulous option for putting a name in the public eye. Opting to go with bags usually involves plenty of options, allowing for budget-friendly-yet-unique choices. Bags are particularly great for tradeshows because people collect brochures and other samples that they end up carrying around all day. If it's within budget, bring a few bag options to give away at a trade show or other promotional event.
Blankets
People bring blankets while watching football and other cooler-weather sports, as well as to concerts, festivals and other outdoor events. Choosing blankets as a trade show giveaway will likely draw a lot of interest, especially if made with fleece or other super-warm, quality fabric.
Pens and Notepads
Two great options when on a serious budget, choose one or the other, or go with both as trade show promotional products. People always need more pens and notepads, so why bring them to a promotional event and watch them fly off the table or booth. Pencils and erasers are similar items that are also inexpensive and make fantastic promotional items.
Magnets
More practical than buttons, magnets are yet another ideal economical choice for promoting a company or business. Go with one or several magnet designs; magnets not only find their way into people's homes, but also end up in office lunchrooms, teacher's lounges, bars, restaurants and plenty of other places!
These are just some of the many promotional products available ideal for putting a company name on peoples' lips. Do a little research to find out which items work best for a particular type of company or establishment and enjoy better business as a result!
Image Credit: Adriano Castelli / Shutterck.com