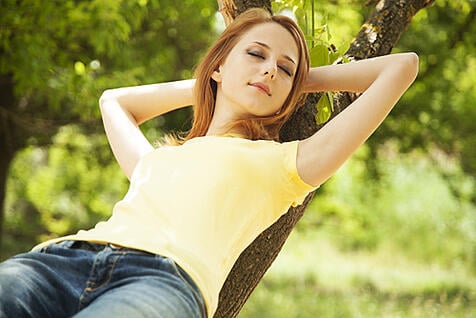 Summer clothing trends tend to be light, fun and airy. This summer is no different. Lightweight fabrics and new cuts are innovative and made to be a bit sexier and add a flair for the dramatic. Here are the top summer clothing trends of 2013:
Pastels
Pastels are really soft and chic and they epitomize the summer. Different hues of the rainbow come together and can be mixed and matched, color blocked and worn with neutrals. Whether sporting a great pair of pastel skinny jeans in a light yellow, green or peach tone, or for the fellas, a lightweight cotton poplin pastel shirt with your chinos or slacks, you'll be setting the summer mood for sure.
High/Low
You probably have seen this summer clothing trend everywhere you look and it's done in both dresses and tops. The high low trend is where the front is cut shorter and the back has a significantly longer cut, almost like a tail or train, or cut on a bias. Maxi dresses are reinvented with this new high low look as the cut defines them a bit more, making them less casual and more elegant and appropriate for evening wear. This cut is also very flattering to different body shapes as it elongates and draws the eye upward and away from potential problem areas.
Cutouts
Not for the faint at heart, cutouts hit the runways for spring and summer of 2013 and now they've hit the streets hard. Using various geometric shapes, pieces of fabric are cut away for a sexy dose of freshly bronzed summer skin. If having legs, arms and torso exposed isn't for you, try this trend using fun cutaway sandals and wedges.
Sheer Fabrications
Lightweight poly and silk chiffon is an old favorite, but it is prevalent in summer styling this season. In dresses and tops, you'll find these sheers in bright and vibrant colors as well as pastels and fun patterns. You can pair them with light camis to be more modest, or show a little skin, if you dare!
Peplum
Peplum dressing is back with a vengeance this season. In case you're unfamiliar, peplum is where a dress or a top is flared at the waist, or even higher up, depending on the cut. This kind of styling is extremely flattering for women. It highlights the naturally smallest part of the waist, by the rib cage and can help to camouflage the problem areas that many don't want to reveal. Peplum is revamped with new cuts and angles, multi-tiering and an array of options to wear. Have fun with it!
Floral Patterns
Florals are always reminiscent of the spring and summer season and that is no different this year. You'll find florals everywhere; jeans, dresses, tops, shorts, shoes and bathing suits. Work them with pastels and nude tones so that you can create a cohesive, yet playfully casual look.
Nude Tones
Speaking of nudes, they're back in as well. Whether you're using the greige tone (not quite grey, not quite beige), caramels or warm and muted shades of brown, ivory or grey, you can mix and match with more vibrant shades or wear them monochromatically. Having a nude shoe is a must as well.
Lace
It only makes sense. It's naturally flirty, it's pretty and a perfect fabric weight for summer. Lace is flattering and forgiving as it has a natural stretch and it's so delicately beautiful! Having a few lace dresses, skirts and tops is a must this season!
Black and White
The most classic of looks are put together using black and white and this summer, it's all about the black and white in every way. So classy and elegant! A perfect white button down with a black pencil skirt screams sophistication! Take it up a notch with a colorful printed wedge and a statement necklace.
Stripes
Horizontal and vertical, nautical or naughty- no matter how you decide to wear stripes this season, this is definitely one of the hottest summer clothing trends. You'll find that a lot of the stripe designs are done in black and white as well, so it's a great way to knock out two trends in one fell swoop.

Remember that fashion is a personal statement of your own unique sense of style, so while following summer clothing trends will keep you up to date in a fashion sense, wear it your way and add your touch to make it exclusive and totally you!