You're in the business of showing new ideas, so finding unique and interesting ways to package shirts can lead to a boost in customer engagement and sales. Here at Sharprint, we encourage our clients to think outside the box when it comes to packaging for t-shirts, and today, we're featuring a few unique ways to approach t-shirt packaging to better entice buyers.
Roll a Shirt and Band it
Bands are a simple and effective way to add a message or to clearly identify shirt sizes. It's also an ideal way to make your t-shirts look neat and organized.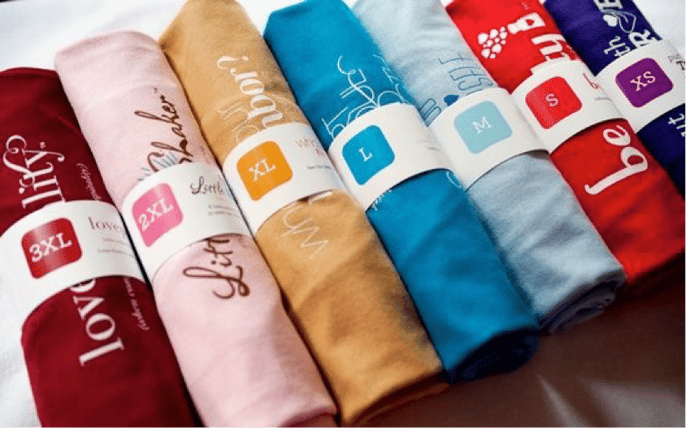 Photo: http://www.mosaiccreative.com/packaging/little-shaker/
Compress Your Tees into a Book
A great and unique way to package shirts is to compressing them into the shape of a book with Bookwear. Your shirt is compressed then wrapped with a book cover that provides a unique design with your client's message.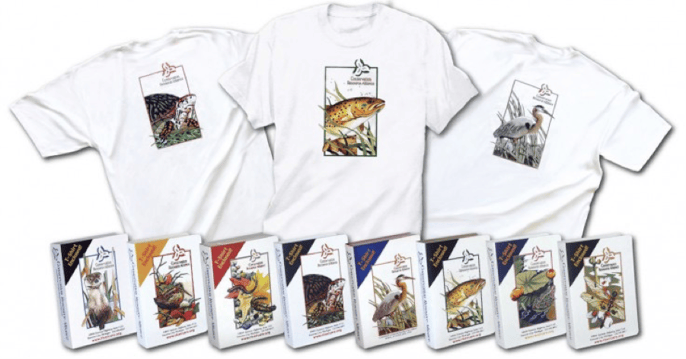 When your client gives these small books to their targeted customer, it's more than just the swag inside that makes an impact. It's the level of engagement and excitement. Click here for ideas.
Choose Interesting Shapes and Packaging
Instead of simply packaging shirts into polybags or printer folds, think about things like these fun food cartons or using a jar or cup that can be reused.

Photo: http://mit.hr/portfolio/fresh-pakiranje-za-majice-2/