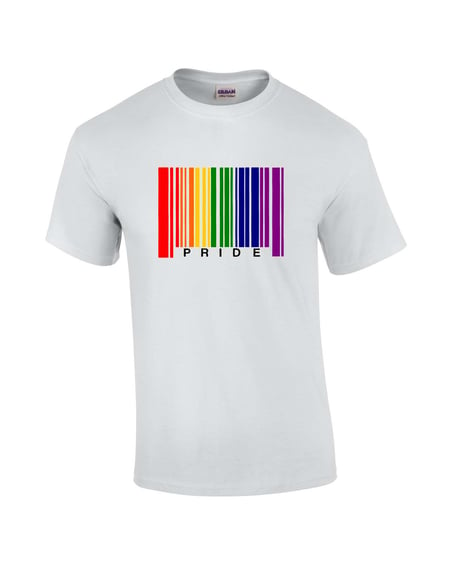 With each passing June, Pride Month seems to become busier and busier for decorators! Pride wear is an increasingly popular way for both brands and individuals to show their acceptance and support. Whether it's just a simple slogan or a bright, vibrant, many-colored print, there are many ways to show off your designs, and we'll be going over some things to consider about pride printing ahead: your garment, order volume, and design complexity will all inform which print method is best for you.
Choosing a Garment
The first step is picking out an appropriate shirt for your project. Being that June is the transition from spring into summer, tee shirts and tanks are often the most popular choices as we start seeing sunny days and higher temps. Athletic wear such as moisture wicking and performance items offer some relief from heat & sweat, but may be a little bit more expensive and limiting on your decoration method options, due to the polyester content. Cotton tees & tanks are an affordable classic that can still be light and comfortable, and do not close any doors as far as decoration type goes. Any color shirt can look great, but if you're looking to save, printing on white is generally a little less costly than on colored items.
Decoration Method
You have your garments picked out, now it's time to determine the custom printing process that will best lend itself to your order & design. Keep in mind that many pride wear designs feature high-color aspects such as the rainbow spectrum flag. Here we'll outline three printing methods with some bullet points indicating some pros at a glance.
Screen Printing
Great for high volume printing with high or low color counts

Compatible with most wearables

Quick Turns

High vibrancy / contrast prints

Specialty inks & techniques available
Direct to Garment (DTG) & Direct to Film (DTF)
Excellent for smaller volume printing (Both)

Affordable high color count prints at lower quantities (Both)

Low setup costs (Both)
Compatible with just about any wearables (DTF)

Specialty techniques available (DTF)
To get a little more in depth, let's start with screen printing. As you can see above, screen printing would be recommended for orders with higher volumes (think at least 144+). Whether you're just printing text, or a multi-colored pride flag, it's common to get complimentary screens and competitive price breaks, so silkscreening is the way to go for large orders. Screen print is compatible with cotton as well as many blend materials.
Next we'll consider DTG & DTF. These methods of digital printing are actually fairly similar, but with some notable differences. Both are great for complex and even photorealistic printing on par with the quality of screen printing. However, these methods are generally best used for lower volume orders. The low setup costs mean they are an excellent alternative when you have a smaller order with a high color count, but don't want to pay for each and every screen to make up a rainbow print. DTG is generally limited to cotton garments and prints best on white or black items, but DTF is compatible with nearly all materials and is not affected by garment color.
Whichever custom apparel printing method best suits your needs, be sure to reach out to your decorator and place an order soon so you can be ready in time to show off your printed pride wear!