How it Works
Foil is a post-printing application, which can be applied on a press for certain affects. The means the design is printed first and a sheet of metallic foil is heat pressed during the second step. When the sheet is removed, foil adheres to any area printed in standard plastisol ink or a specially formulated foil adhesive clear ink.
Foil can stand alone or as a one color design. It can also be applied with multiple print colors. Print colors used in addition to foil are mixed with a foil resistant base, so the foil does not stick to those areas. Water-based inks are naturally foil resistant.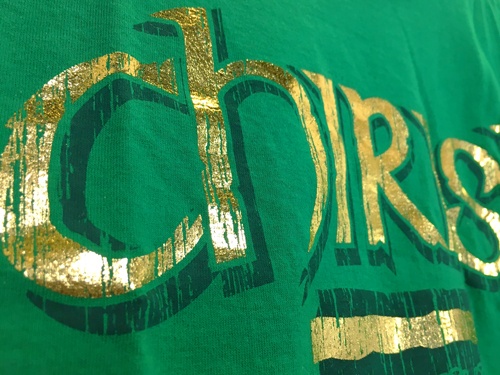 That being said, both foil resistant and water-resistant based ink may pick up some foil when applied. These specs come off during the first wash or can be removed with tape.
Colors and Fill Areas
Foils are available in standard metallic colors (gold, silver and bronze), and also come in an array of special effects including iridescent, rainbow metallic, metallic black, metallic royal and more. There are some neat iridescent foil affects available too - just check with your sales rep.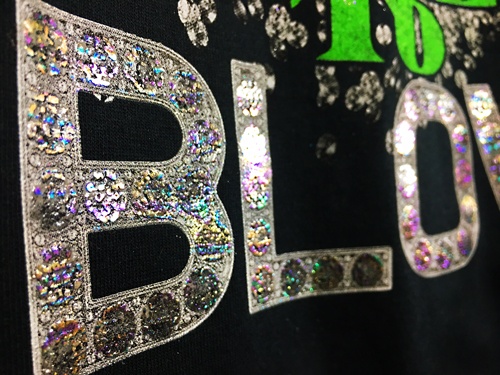 For optimal results its best to use foil in medium to large fill areas. Think digital, technology, modern, urban and construction based-companies. Using foil in areas that are intricately detailed or incorporate fine halftones is not recommended.
As with any project, its important to consult with your sales rep when deciding on the best application for your apparel.