What Are Private Labels?
A private label normally is a little piece of fabric or printing highlighting your organization, most regularly found on the inside tag of a garment. Labels may incorporate something basic like a logo or some phrasing, or you might need to have more data on there such as a website, a slogan, washing directions or more.

Labels allow brands to express their unique identity and make products stand out! Standard label sizes are typically between 20mm-70mm depending on your needs.

If you would like advice on how to size your labels feel free to contact us here! Our team manufactures labels for many purposes and can help make your products stand out.

How Can Private Labels Help Your Client's Brand?
Custom private labels give your client's apparel products and giveaways a clear identity that defines them from others on the market. The identity of a brand or company is the most important thing to consider when selling/designing apparel. Who is the brand or company? What does the brand or company do? The answers to these questions can be expressed with custom private labels.

Brand identity is what will convince consumers that your client's products are the ones they want. The best way to visually express a brand or company's identity on apparel is with labels. Without custom labels products tend to look inexpensive and unprofessional. Choosing to use labels is a great benefit to brands and companies by making their apparel product or giveaway easily identifiable.

Here Are Some Ways You Can Use Private Branded Labels For Your Apparel Projects:

Packaging: Packaging can really enhance your customer's experience. You can use your labels for all kinds of packaging and which can really make your brand memorable. Think of creative ways to send out your products by leveraging, paper bags, belly bands, plastic containers, bottles, packets, jars, boxes… the options are endless!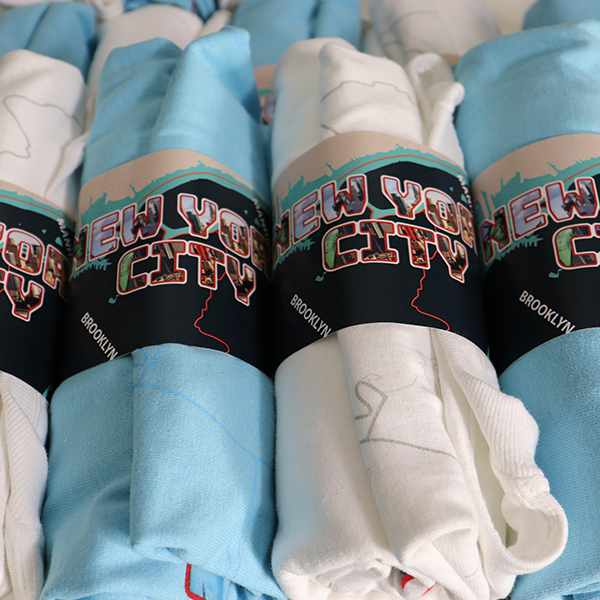 Garments: Attaching a kind of label is very important for garments (also known as clothing labels) people need to know the size and care instructions. However, clothing labels don't have to be boring. Use your client's brand identity to create an interesting brand label that makes the logo stand out!

Various Types of Labels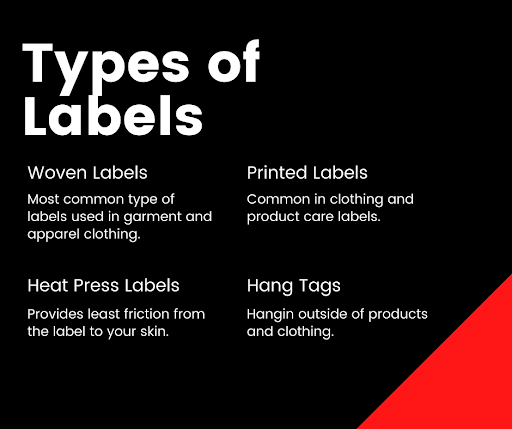 Understanding the different types of labels is important so that you choose the right one for your products. When choosing a type of label, think about the detail, budget, and quality of your apparel product.

Printed Labels
These are the most common and cheapest label used on inside tags of clothing. Printed labels typically contain size and care information, but can also contain brand logos, quotes, etc.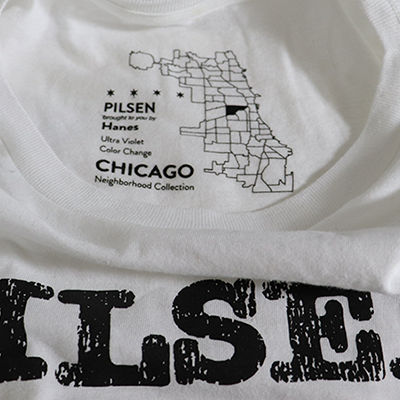 Heat Press Labels
Wall Similar to a screen printed label Heat press labels are a common choice for sportswear and fleeces due to their print durability.

Woven Labels
Woven labels are another common type of label used for clothing and garments. High-end designers and brands use these types of labels due to their quality, and premium look.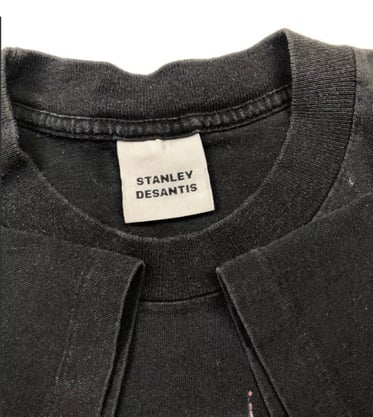 Hang Tags
Hang tags are what customers first look at when deciding on whether to purchase your product or not. They hang from a string and are larger than labels directly attached to products. Hangtags contain information such as price, the type of material used, manufacturer information, logo, and more.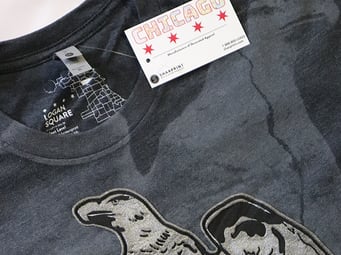 Need Help Creating Private Labels?
Looking for premium quality labels for your client's brand? give us a shout! With nearly 30 years in the business, we are here to guide you through the complex web of possibilities, making it simple and easy to produce your apparel projects.