If you're new to the world of decorated apparel, you may be overwhelmed by the different options available. While you don't need to be good with needle and thread, it's beneficial to understand what's involved in the embroidery process and what items you can embroider
What is embroidery?

What is involved in the embroidery process in the apparel industry?

What items can you embroider?

Artwork requirements

Start your first project
What is embroidery?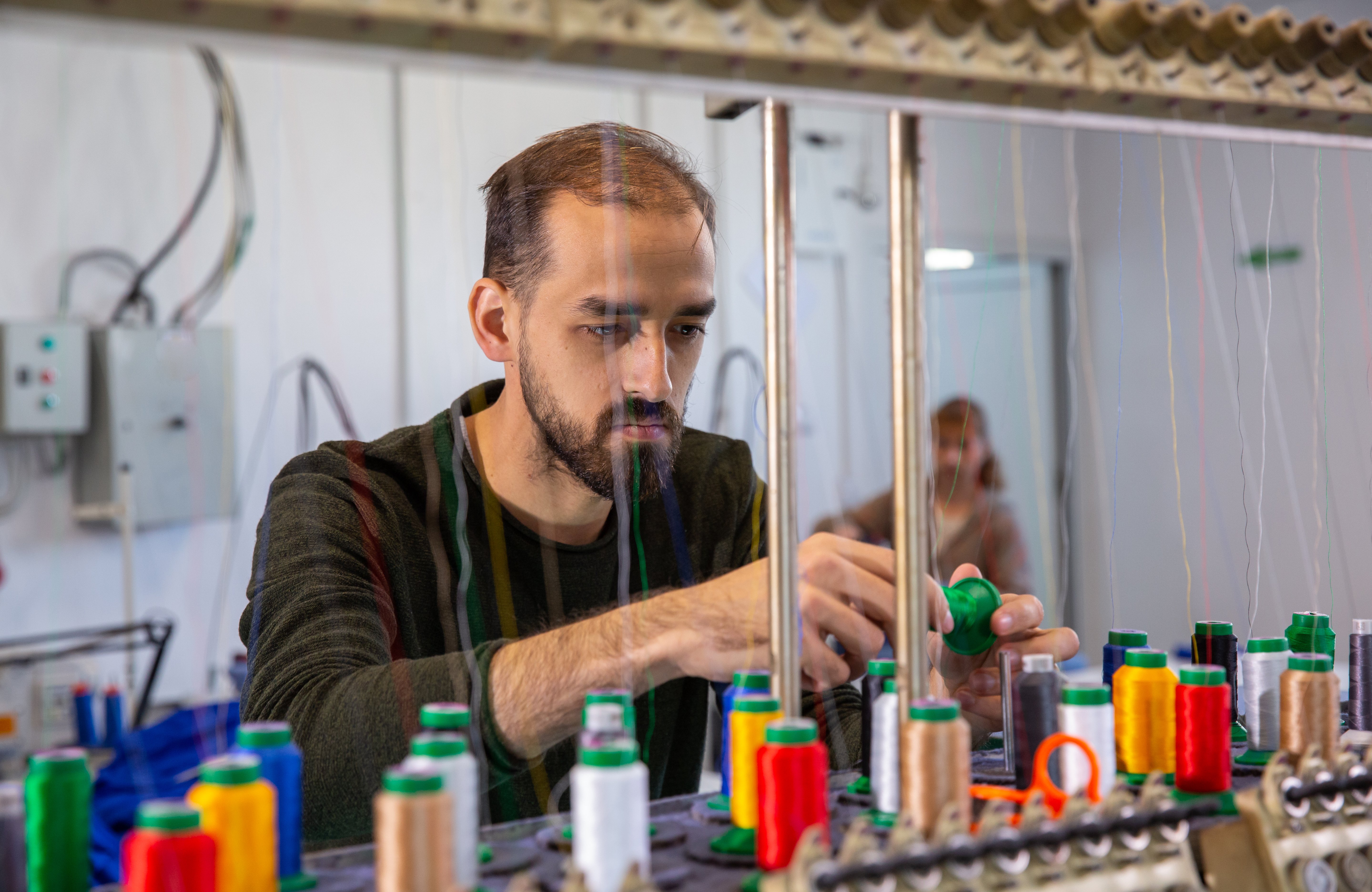 According to My Modern Met, "embroidery is the art of applying decorative designs onto fabric using a needle."
Traditionally, needle and thread are used to create a variety of stitches, which compose the designs. However, embellishments, such as beads, sequins, and pearls, are optional add-ons during the embroidery process.
What is involved in the embroidery process in the apparel industry?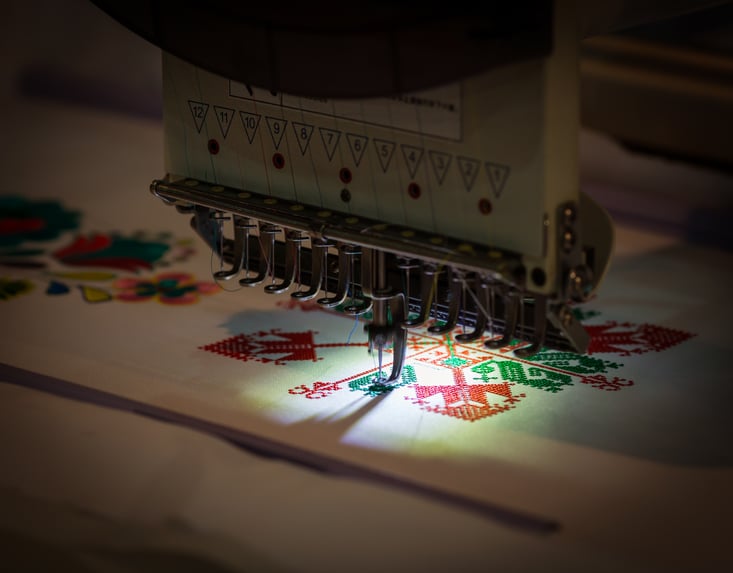 While embroidery can still be done by hand, the apparel industry uses machines, which expedites the process. Let's dive into what the process looks like.
The embroidery process often begins with a graphic designer. Even when you submit art to our team for printing, we need to review it to ensure all parts of the design will be embroidered; small details can be difficult to embroider due to the stitch constraints.
Then our designers digitize the approved artwork. At this phase, we turn the digital artwork into digital stitches.
Once we have the stitches digitized, we create a sample of the final product before moving forward with the run.
After the sample is approved, we begin production. We clamp a hoop around the garment, which stabilizes it during the run, and then run the lines. At Sharprint, we're able to embroider 15 garments simultaneously.
After the garments are embroidered, we trim excess backing off them, creating the final product. To prepare each garment before shipping, we steam, fold, and bag them.
For a full look at our embroidery process, please visit this link.
What items can you embroider?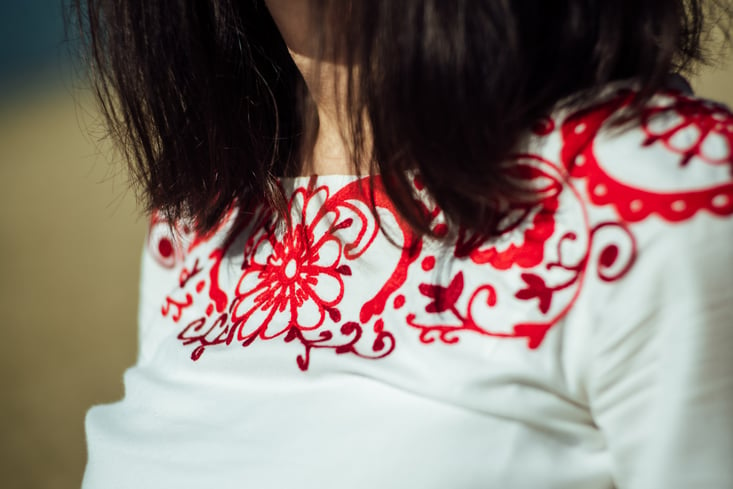 Embroidery is for more than just polo shirts. Here are some of the items you can embroider:
Polo shirts, jeans, jackets, dresses, shoes, socks, and other apparel

Hats, graduation caps, and other headwear

Pillowcases, towels, and other home decor items

Scarves, mittens, and other outerwear

Purses, diaper bags, tote bags, backpacks, lunch bags, and other bags

Christmas stockings

Flags

Pet leashes

Onesies and bibs

Sashes and graduation gowns

Koozies

Book covers
Artwork requirements
Since all digital files are redrawn and digitized, it's best to provide vector files created in Adobe Illustrator (ends with .ai, .eps, or .pdf). These file formats are the industry standard because a high-resolution image is necessary to create the best apparel item. For more details on what art is best for embroidery, visit this link.
If you don't have a graphic designer on staff, we can help turn your idea into a wearable item.
Start your first project
While there are multiple embroidery DIYs online, there's an art to bulk embroidery. So leave it to the pros. Request a quote.