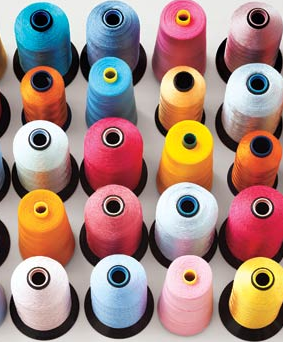 When it comes to workwear, comfort and durability are the foremost features on many consumer's minds. Wearing a work uniform for eight or more hours a day requires clothing that is comfortable, wearable, and easy to care for. Material that keeps workers dry is important, as well as clothing that doesn't wrinkle easily. Consider these factors when purchasing workwear to ensure your employees are comfortable during a long day of work, which will ultimately lead to happier employees, and therefore, happy and satisfied customers.
1. Pay Attention to Fabric
Cotton is obviously the most popular choice for most workwear, and this is with good reason. Cotton is breathable, comfortable, and easy to throw in the washing machine after a long day. Cotton is also affordable, and can be easily custom embroidered or screen printed. Another good choice for work clothing is a blend of cotton and polyester. These resist wrinkling and look fresh after many hours. Something that you may consider is moisture wicking fabric. This type of fabric keeps employees from sweating and keeps them cool and dry. Polyester is a good option and has moisture wicking properties as well as wrinkle resistance. There are even fabrics now that help control odor!
2. Consider the Cut and Style of the Workwear
While button-down shirts and ties may look nice out on the sales floor or restaurant, these may not be the most comfortable types of clothing to work in. Shirts become wrinkled, ties become uncomfortable, and button down shirts may be itchy. To make employees the most comfortable, cotton that is breathable or a blended cotton fabric T-shirt or scoop neck T may be more comfortable than a shirt with added extras like buttons, tabs, or zippers. A cotton Polo shirt may be a good compromise between a button-down shirt and a cotton T-shirt, because the collar and buttons look nice, and the cotton material is more breathable and comfortable.
3. Think About the Little Things
Consider the extras that make life easier for an employee that must wear a uniform to work. Perhaps purchase shirts that have a breast pocket that a pen can be slipped into easily. Open sleeves promote comfort. Adding an apron to the uniform can be a great option for an employee to store change, receipt books, or other items that they may need during a shift. It's also essential for employees to consider all of their employees when ordering uniforms; will the uniform selected work for smaller employees? Will plus-sized employees be comfortable in the workwear? Considering every aspect of the uniform will ensure everyone's comfort and confidence when wearing the uniform.
4. Choose Color!
There have been many studies done that prove color's effect on the human psyche. Even if you are tempted to choose black or white workwear for your employees, consider going colorful instead. Colors boost the employees' spirits, and can make customers smile, too. Pick a bright, bold color in your logo and bring it out by printing it on brightly colored shirts or aprons. It can really liven up a bland work environment, and put smiles on everyone's faces. White shirts are typically uncomfortable because employees may be worried about staining them and removing stains, while black can be hot during warmer months of the year. Colorful clothing is a great compromise.
5. Offer Your Employees Flexibility
This not only makes them feel like a valuable part of the team because their input is respected, but it also lets them help choose what is most comfortable for them. Discuss options for workwear with your employees. Would they like wearing cotton T-shirts? How do they feel about a polyester blend? Some people are sensitive to polyester, which would definitely not promote comfort. Choose two types of shirts and let employees pick between them, and allow some flexibility on the bottoms that they can wear. Choose a color, and let them select pants, slacks, or skirts so they can pick what is most comfortable for them. Will a tank top work for summer and keep workers cool? Are females allowed to slip a cardigan over their workwear in the winter? Allowing a bit of flexibility can help ensure that employees are more comfortable in their workwear, and happier workers as well.
When most people think of workwear, they think of itchy shirts, stiff slacks, and fabric that doesn't allow the body to breathe. Take a different route when buying workwear for your employees, and ensure their comfort to make their job, and yours, much easier.