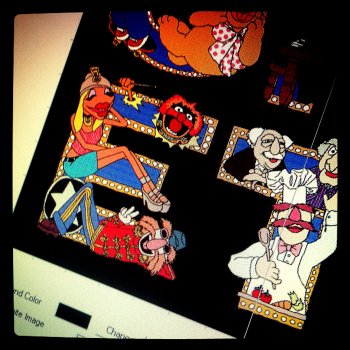 Digital printing has some similarities, but is a bit different than screen print or embroidery in terms of file prep. Here's some suggestions to submit your file so that your end print looks like you want it to.
Use RGB color settings.
Illustrator files with fonts converted to outlines are recommended.
High res Photoshop files are also acceptable (150 dpi or higher at print size)
Be sure to eliminate any stray pixels in Photoshop.
White areas should be set to R 254, B 254, G 254
Black areas should be set to R 0, B 0, G 0
For smooth grey printing, use even numbers - i.e. R 60, G 60, B 60
Some colors don't print digitally as well as others. Avoid bright, cyan type blues as well as purples and magentas. These colors tend to look muddy when printed.
Keep in mind that DTG printing is limited to 100% cotton garments. Garments with any kind of "coating" - such as stain-resistant aprons - should be avoided. In some cases we can print on 100% polyester - white only.
Be sure to wash the garment or t-shirt prior to wearing. You may notice a slight discoloration of the garment around the printed image due to pre-treating. This is a normal part of the printing process and will disappear after the first wash.
If you're new to DTG, but want to get some tees printed up, be sure to have a conversation with your rep or an artist about what to expect. It's best to have this discussion relating to the actual piece of art you'll be printing.