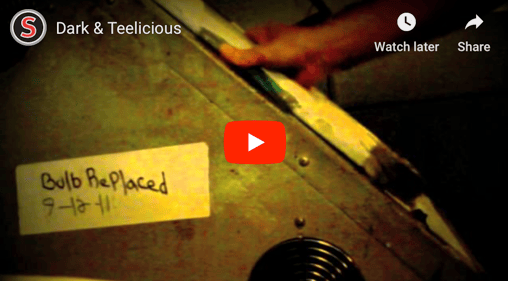 Screen printing t-shirts is quite a remarkable process. You know the drill when communicating with your sales insider or working out the final nuances with a pre-press artist—however, the real magic happens after all details have been approved and the job goes into production.Each and every shirt delivered to our dock is counted in by hand and shelved until press time. Meanwhile, film is produced, screens are burned, and ink is mixed. When the production day arrives, the shirts are staged as the printers set up the screens. Once the print team has all the print colors aligned, the shirts are printed, but the journey doesn't end there.

The QC (quality control) department puts another set of eyes on the shirt to triple check quality and accuracy before passing them to next department for heat pressing, embroidery, or other application. The t-shirts then make their way to the finishing department for folding, bagging, tagging, finishing touches or special pack out with a final QC before boxing.
At last the shirts are transferred to the shipping department where final delivery is arranged.
This video was made so you can step back, detach, and watch the process. Perhaps you will even be drawn in by the rhythm and majesty behind your screen printed t-shirt order.