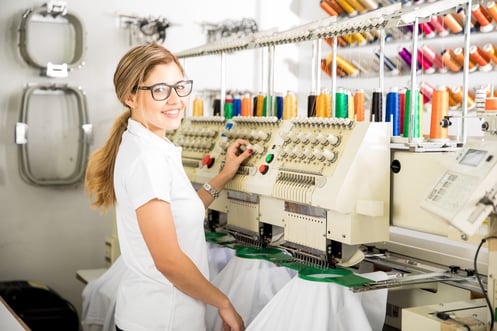 The rhythm of the embroidery department is unmatched. Whether the Sharprint embroidery ladies are customizing caps, fleece, polos or other garments, the machines whir stitch after stitch after stitch like the wings of a bumblebee.
In this video watch the needles sew with perfect rhythm in co-ordination with every head on the machine. When one string breaks, each station stops exactly together. They begin again together just where they left off.
It's almost as if the machines are running the operators. The ladies hop from head to head - repairing strings, hooping garments, and loading them as the embroidery machine requires. It's really impossible not to be swept up in the flow.