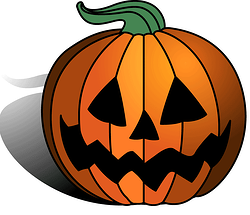 Walk down the aisle of any Halloween store or major retailer and you will see the same old Halloween costumes that you see every year. Not only are these costumes boring and unoriginal but most of them are expensive to boot. Consider creating custom Halloween costumes instead, and end up with something unique and probably less expensive as well! Custom Halloween costumes also make for some pretty special memories and photographs.
Babe Magnet
Hit up the dollar store and buy a bunch of cheap little small dolls. Then write "Babe Magnet" on a sign and pin it to a shirt. Simply pin the dolls all over the shirt and a pair of pants and voila, you are an instant babe magnet.
Bubble Bathing Beauty
Anyone can be an instant bathing beauty by blowing up lots of pink balloons and attaching them to a pair of pink sweatpants and a pink sweatshirt. Cover as much of the fabric as you can and then wrap a towel around your hair. Note that sitting down in this costume can be difficult so think about your plans in advance.
Cereal Killer
Get a black sweatshirt and pants and then cut out cereal box labels and tops of several varieties. Stick plastic knives through the cereal cardboard and then add plenty of fake blood on the knives, the cereal labels and the sweatshirt and pants. Attach the cereal labels to the sweatsuit using fabric glue. Now you are a cereal killer! Note that this costume can be scaled back for kids (less blood and gore) or ramped way up for adults (go nuts with the blood and guts). You can get fake blood at most costume stores or home retailers.
Sweet as Cotton Candy
If you know a little one who is just too sweet for words, turn them into cotton candy for Halloween. Put on a pair of white sweatpants and a sweatshirt and then wrap pink or blue tulle around them loosely. Pull the tulle out slightly on the sides to make it puff out like cotton candy and secure the fabric with small safety pins.
Dancing with the Stars
Anyone who is a huge fan of the TV show "Dancing with the Stars" can join the cast for Halloween. Go to a vintage consignment store or a consignment store and find a fancy dress or tuxedo. Remember to be flamboyant! Then get some craft felt or foam and cut into star shapes. Pin the stars all over the costume and now you are officially dancing with the stars. Don't forget the mirror ball trophy!
Dust Bunny
Some of us manage to keep a spotless home but some of us just cannot seem to keep up with that darn housework. If this sounds like you or someone you know, dress up as a giant dust bunny for Halloween. Cover a work surface with old newspaper and then spread out a pair of gray sweatpants and a gray sweatshirt. Spread a small layer of fabric adhesive to an area of the sweats and then place a layer of dryer lint over the adhesive. Continue doing this until the front and back of the pants and shirt are both covered in lint – be aware that you might need to save up some of your dryer lint for a while in advance. Sew a bunny tail on the back of the sweatpants and wear a pair of bunny ears to finish out the dust bunny costume.
Fortune Teller
Predict the upcoming election and more by becoming a fortune teller, which is as simple and easy as creating custom Halloween costumes comes. Simply dress up in a floaty, floral blouse and skirt. Wrap a scarf around your head and attach other scarves to a belt. Add a clear balloon or a silver ball and voila, you are a fortune teller.
Bee Cool
Become a beekeeper by wearing a long-sleeved white shirt and pants. Attach a thin tulle veil around the brim of a white hat (you can sew this on or just use safety pins) and then attach many small millinery bees to the veil, the hat and the clothes. You can find millinery bees at most craft and sewing stores.

Creating custom Halloween costumes is a fun and easy task. Let your imagination run wild and be creative. You will definitely stand out against all those store-bought costume replicas and might just have people asking you how to create their own custom Halloween costumes!