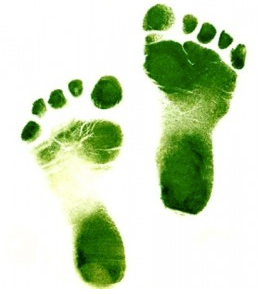 Overall awareness of the declining state of the global environment has led to many important eco-friendly movements, such as an increase in organic food production and sales. Moreover, more people are seeking to purchase products that are recyclable or made from recycled products.
However, there is another important element to reducing our global carbon footprint and that is the impact of crops used for the production of fabric and the manufacturing of this fabric, especially when it comes to mass-produced items such as uniforms and apparel.
About Organic Crops
One excellent example of organic fiber crops is organic cotton. Organic cotton is much like traditional cotton crops but the entire growing process focuses on reducing the environmental impact of the crop. Few or little pesticides are used and any products utilized in the growth or harvesting process are certified organic. Genetically engineered seed is forbidden in the growth of organic cotton and the entire process focus on soil health.

While organic cotton is still an emerging product, it currently represents about 0.76 percent of all cotton grown around the world. Any progress is good progress, however, as traditional cotton accounts for approximately 25 percent of all pesticides used around the world, its concentrated on less than 3 percent of the total area.

Once grown and harvested, organic crops are then made into fabric. However, fewer dyes, chemicals and water are used to create the apparel item in the organic fabric process.
Organic Apparel and Uniforms
While many people are becoming increasingly aware of organic cotton and other organic fibers as a clothing choice, one area with enormous growth potential is the uniform and apparel industry.

According to IBS World, uniform manufacturing earns approximately $907 million dollars each year. Now imagine if even half of those uniforms were made using organic fabric and what that could mean in terms of reducing the industry's carbon footprint.

However, companies interested in purchasing organic uniforms and apparel for their employees are finding more and more options as both awareness and organic apparel production increases.
Benefits of Organic Uniforms
Beyond being environmentally friendly, companies will find that there are several other benefits to organic apparel and uniforms. For one thing, since the fabric is processed without harsh chemicals and dyes, the fabric is usually gentler for those with sensitive skin. Some traditional fabric even contains traces of formaldehyde, which is not present in organic fabric or fiber.

For many employees in the health care industry as well as other industries where exposure to health or safety issues are a constant problem, offering organic uniforms may seem like a small but important step towards demonstrating the importance of employee health and safety in the workplace.

Another concern for many business owners is the labor involved in the production of uniforms and other apparel. However, certified organic uniforms must be produced under the 2010 Global Organic Textile Standard, which means that workers must have humane and safe working conditions, fair wages and that workers have collective bargaining rights.
Why It Works
Organic uniforms also add a wise marketing touch for many companies, which can note the use of organic uniforms on marketing material about the company's strides towards eco-friendly actions and overall environmental vision.

Organic fabric is usually available in a multitude of neutral colors and styles and is a sturdy, durable fabric, which makes it an ideal choice for uniforms of all kinds. In addition, organic uniforms launder easily with soap and water, which reduces the overall impact of harsh soaps and chemicals necessary to dry clean or wash other delicate fabrics.

Organic fabric uniforms make sense for businesses in several ways. Organic fiber crops reduce the use of pesticides used around the world as well as chemicals and dyes utilized during processing. In addition, organic uniforms are gentler for employees' skin and are easy to care for.

The use of organic uniforms indicates to employees and customers alike that the environment is important to a company, which also represents a positive marketing opportunity.

Moreover, let us face it; doing good for the earth is worthwhile for all of us and generations still to come.