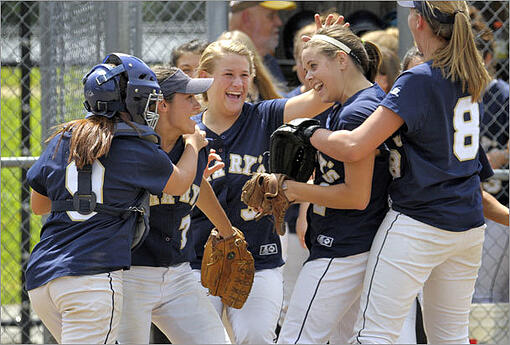 Yay for summer! Lots of fun things to do and I'd even venture to say everything is a little more fun when you get a t-shirt to go with it! Whether it's a shirt to commemorate a company picnic or team shirts to support a friend running a race, it's likely you will think "we should have some shirts made," at some point this summer. The t-shirts can be funny, cool, sporty, and as elaborate or simple as you like depending on the occassion.
Ordering t-shirts with a unique graphic is really pretty simple, but if you've never done it before, you might not know where to start. Before you call up your local print shop, there are some things you might want to consider.
1. Shirt Style
You don't need to look all over online trying to see different brands and fabric options. Shirts can be broken down into 3 categories: traditional unisex, ladies, and fashion. Traditional unisex is the basic of the basic, a generous boxy cut. Ladies shirts are contoured a little to be flattering on a woman's figure. The fashion category is a slimmer cut and is usually made from a softer cotton. Guys and gals versions are available in fashion styles.
2. Shirt Color
Most brands have all the basic colors: white, black, kelly green, red, royal, navy, and a neutral. If you have a more unusual color in mind, your rep at the print shop can help match the color with possible brands and styles. It's a good idea to have a back up option in a basic color. The budget for custom graphic t-shirts can sometimes limit your color options.
3. Graphic
Cool shirts don't have to be busy or involve a lot of colors. Even if you aren't an artist or designer, you probably have an idea for what the graphic should look like. For this you can go online to get some images for your idea. You can look for fonts (lettering styles) at sites like dafont.com. Using the Google image search you can find tons of images that can be used for all kinds of occasions, such as BBQs (I Googled "BBQ graphics), family reunions (Google family reunion graphics), softball teams (Google softball team graphics), and anything else you can think of. With an idea and some images the graphic artist at your screen print shop should be able to put something together for you that can be printed. This will probably add a little cost. To avoid this you can submit an art file of your own in accordance with file submission requirements.
4. Budget
You'll work with a shop rep on the pricing, but you should know how many shirts you'd like and about how much you can spend. The shop rep can help you align all of the elements to fit into your budget.
It's pretty exciting when you crack open a box of tees to pass out at an event or when everyone shows up with their shirts on. It doesn't take a lot of work and can be fun to put together, so consider printing up some custom graphic tees for any occassion this summer!