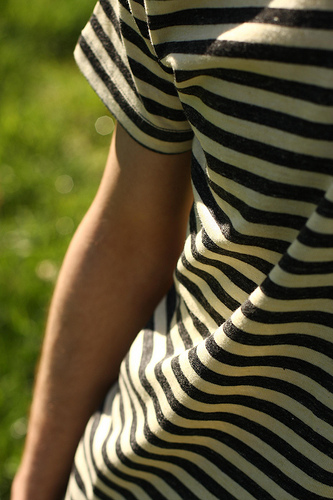 Custom apparel is an ideal way to promote a business or nonprofit organization, particularly if the apparel is distributed a number of different ways. This can include providing employees with apparel, such as custom t-shirts, to wear during work hours or at promotional events, or giving customized apparel away to potential clients among other possibilities. Do the necessary research before choosing custom apparel for a business to gain as many benefits as possible.
Take Size Into Consideration
When choosing the right custom apparel for an organization, it is essential to keep size in mind. Stick to two or three general sizes depending on budget, such as small, medium, and large, rather than ordering a large amount of shirts or other apparel that are too small or ridiculously large. If ordering dress shirts, don't forget the neckline, as shirts must feature necklines that neckties can fit around comfortably.
Go for Quality
If a business serves higher-income clientele, such as a fine dining restaurant or advertising agency, consider splurging on good quality apparel. High quality items are more memorable than the cheap stuff, and are therefore reflective of the business itself. Think quality hoodies or fleeces, wool or suede jackets, 100% cotton polo shirts, scarves, gloves, and even robes and towels.
Think About Thread
Thread is another consideration when choosing custom apparel. The type of thread needed depends on the type of garment used; for example rayon is ideal for most corporate apparel, retail-directed items, and golf polos as features a soft, shiny, supple appearance. Polyester thread is not as shiny as rayon but is more durable, especially when subject to hot water, detergent, and bleaching. It is best suited for sports team and industrial uniforms. Since sponsoring a sports team is an excellent way of promoting a business, it is a good idea to research polyester thread.
Screen, Embroidery or Digital?
Consider whether logos should be emblazoned onto custom apparel via embroidery, screen printing, or digital printing. Screen printing is where an image on a mesh fabric stencil is affixed to apparel, whereas embroidery is simply the process of creating a logo or design on a garment with a needle and thread. Digital printing uses ink jet technology to print an image on a clothing item. Whichever one is chosen for a business or organization depends on the type of garment and what the apparel is being used for.
Digital printing is about the same as screen printing in terms of quality, though digital printing is even more detailed. However, each digital medium print has a different "quality" and should therefore never be used in pre-production samples. Digital printing is also best when using 100% cotton clothing.
Fabric choice is also essential when deciding about embroidery. While embroidery works well on stronger fabrics, such as promotional baseball caps, canvas and denim bags, and outerwear, it will not do well with flimsy or soft fabrics, such as silk, dry fit fabrics, rayon, and soft pima cotton. If going with screen printing, note that 100% cotton is the "industry standard" for this type of printing, so research screen printing if interested in having promotional t-shirts made.

Keep these tips in mind when choosing custom apparel and select the best possible garments for your business or organization!