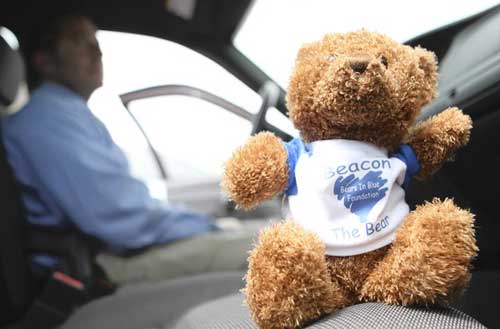 3 years ago, a baby, just minutes after being born, was wrapped in plastic shopping bags and thrown out of a three-story window. The baby boy, who was named "Beacon Wilson", after the corner of where he landed shortly after birth, miraculously survived the fall.
Chicago Police Detective, Jennifer Ryle, was assigned the case to figure out who was responsible for doing this to the newborn. For weeks Ryle would visit the hospital where Beacon was under care - rocking and singing to him.
It has been 3 years since the case that truly affected Ryle. "I will say this now, looking back: I did get very, very close to this case. I was very affected by it" Ryle told reporters.
Last year, after Ryle gave birth to her third child, Beacon flashed into her mind, which caused her to find a way to comfort other children in crisis. Her solution, a foundation in Beacon's name to provide comfort to abused and neglected children by giving each child that police encounter a stuffed teddy bear.
As of now, the teddy bears, Beacon the Bear, will be given to officers in 2 of the cities 5 police areas on the North and South sides. The goal is to raise enough money to take the program city wide. The bears will be given to officers that are most likely to come in contact with children.
This story touched Sharprint's heart. Everyday an incident occurs where a child is in great need of comfort. Each teddy bear cost $6.50, so for a small price - a huge difference can be made.
If you would like to donate or read more about this heart touching story, head to the Bears in Blue Foundation website.