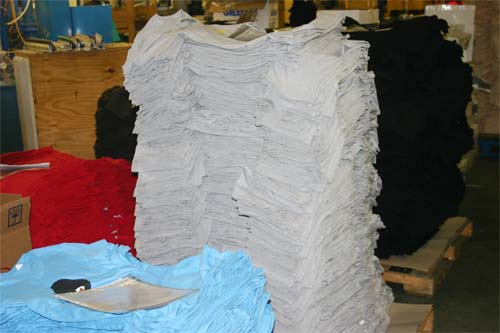 A painting begins with an empty canvas, a novel starts with a blank page, and a song kicks off without a single lyric. Then an inspiration, an idea, or a spark of creativity turns those blank spaces into works of art.
The same goes for decorative apparel. Before a design is screen printed or embroidered on a t-shirt, it is simply a blank piece of fabric. With that blank piece of fabric, the customer can do as they please. Some people like the clean blank t-shirt look, some prefer an all-over print design, and many others go with something in-between.
For those who feel most comfortable in a quiet tee, there are several e-commerce sites that offer blank garments at retail price. You can do some fishing around on the web to reel in the lowest prices on blank apparel. A great online apparel store with extremely low and reasonable prices to start your search is Apparel Builder.
If you're one who likes a tee with a design that covers the collar, chest and sleeves, then you're looking for an all-over print. If you like a simple logo or a design that doesn't cover the entire garment, basic screen printing is for you.
A blank garment is your drawing board, it's up to you how you present it to the world.