You've probably seen some of those super thick, plastic-y prints that tend to crack after wearing and washing a few times. You've probably also seen the kind of screen printed t-shirt with a super soft print. Maybe you even own some of both.
Why is one print like a bullet proof vest and the other seems like it hasn't even been printed? More importantly, how can you be sure your custom t-shirt order doesn't end up with big sheets of plastic across the chest?
Those thick, plastic prints occur when a screen printer lays down very thick layers of ink. Most of the time this happens when printing a design that has light or bright colors on a dark colored shirt. There are some considerations you can make when ordering your shirts that makes it possible to keep the design soft on the shirt.
1. White or Light Tees.
The easiest way to make sure your screen printed tees are produced with bright colors and feel good when worn is to print on a white or pastel color. These light colors don't need an under base for printing and the ink colors remain true.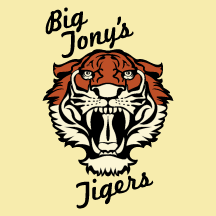 2. Tonal Printing.
Dark t-shirt colors usually require the screen printer to print a layer of white, called an under base, before printing the actual colors in the design. The under base keeps the t-shirt from tinting, dulling, of otherwise changing the colors in the design. By designing the art in a different shade or tone of the shirt color, the printer can skip the under base layer. The ink colors will look good even if the shirt is influencing them.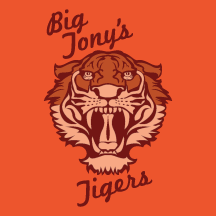 3. Specialty Printing.
Did you know there are inks specifically engineered for soft screen prints? By adding a ink-like clear medium to plastisol ink formulas the ink is naturally softer than a regular print. Some names for these inks are chino, soft-hand, or fashion soft. You can ask your printer if those inks are an option for you. Water-based ink is also a softer option than plastisol, but is not an additive. It's a different chemical structure entirely, but is also used in screen printing. All of these inks are super transparent and cannot be used on regular shirt colors. These inks can only be used on white or light colored tees and are pefect if you are going after a vintage style.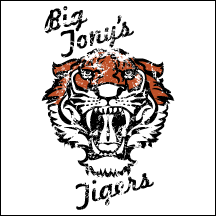 4. Discharge Printing.
Discharge ink is a water-based ink, so what makes it different? This type of water-based ink bleaches the t-shirt fabric weave while depositing pigment. This allows for super soft printing on any shirt color. Not all fabric dye lots discharge well, so be sure to discuss the posibilities with your screen printer.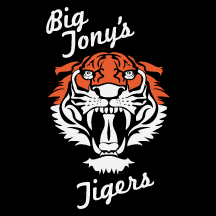 A good screen printer can produce a reasonably soft feeling print on any shirt color, however, these considerations are recommended for the ultimate in softness. Download our FREE guide for a more indepth look on soft screen printing on t-shirts.