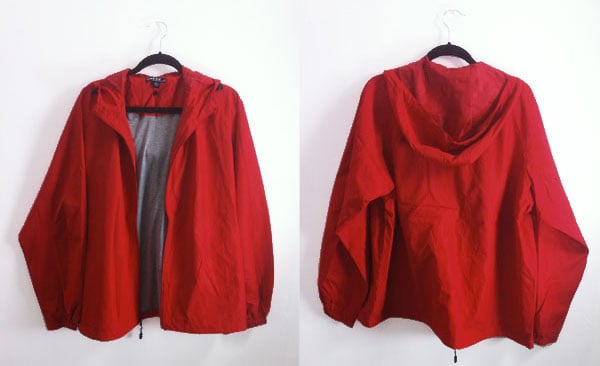 Ply has a couple of meanings in the apparel industry. If you're talking dress shirts, ply is the number of yarns twisted together to make a single thread that is woven into a fabric. For screen printers, 2-ply is referring to a garment constructed with two fabric layers. Common 2-ply garments are windbreakers, athletic shorts, and the hood on some styles of sweatshirts. Because the two layers of fabric are generally sew together at the edges and are loose against each other, there is an extra step and some additional equipment required to print these garments. Let's take a look.

The above image shows a press in the middle of a screen printing job. On the left, you see the screen printing pallet before the shirt is loaded and on the right, you see the pallet loaded with a shirt. When the press is running, the screen (set up above the pallet) drops down. The squeegee then moves across the screen pushing the ink through the mesh and transferring the ink onto the shirt. Check out this 12 second video to see the printing in action.
Before loading the shirt, the pallet is sprayed with a light, water-soluble adhesive or tack. This tack adheres the shirt to the pallet, so the t-shirt does not lift up and stick to the screen once the print has been applied. Victor and Zack show us how it's done:

The challenge when printing 2-ply garments (or 2-ply locations in the case of screen printing on the hood of a sweatshirt) is that the tack will hold down the bottom piece of fabric—the one that touches the pallet where the adhesive is sprayed—but not the top fabric. The top fabric—the one being printed—will stick to the screen and move around on the pallet making registration impossible.

To enable printing of 2-ply garments, special clamps (see below image) are manufactured to fit right onto the pallets. These clamps hold both pieces of fabric down securely for printing. Pallets come in various sizes, but using clamps may limit the printable area because they are made specifically for one size of pallet.