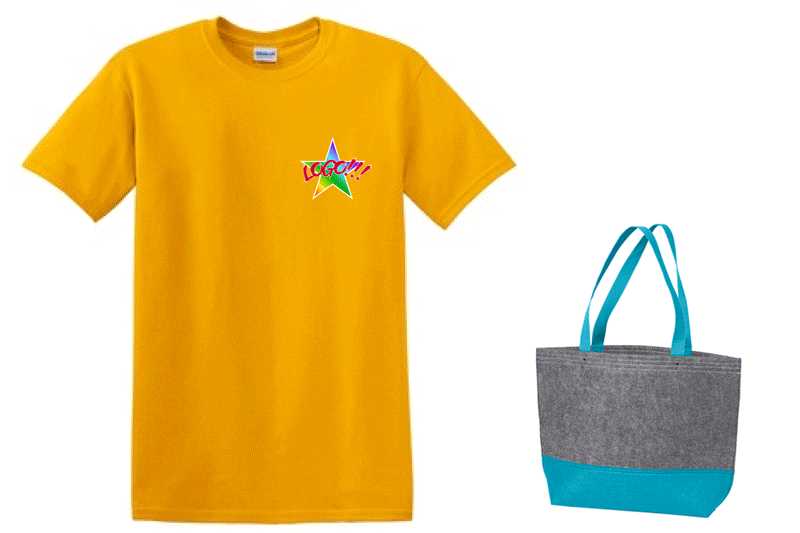 As an artist for a contract screen printing company I find that many clients want to have various pieces printed with the same design within the same order.
Although its great to be able to have your logo on all types of things, printing the same design on various garments and accessories may not be as straight forward as you think.
To keep it simple, your contract screen printing company will burn a screen with your image which will align perfectly on your specific garment! (but that is a blog post all in its own)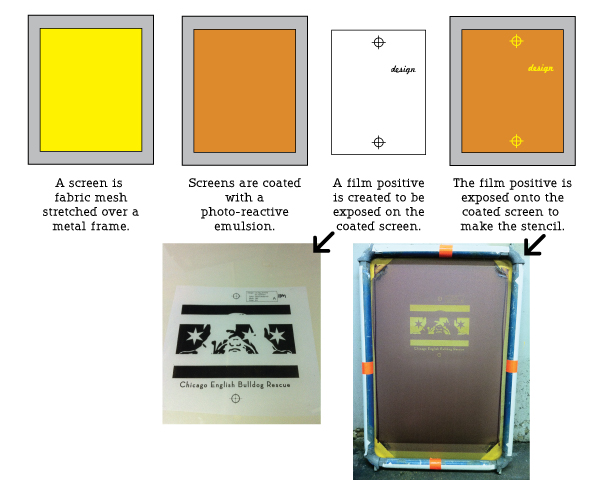 To keep garments in place while the print process occurs each piece is loaded onto a pallet. There are different sized pallets to accommodate all of the various pieces that we can print here at Sharprint.
A standard pallet for t-shirts is 18 in wide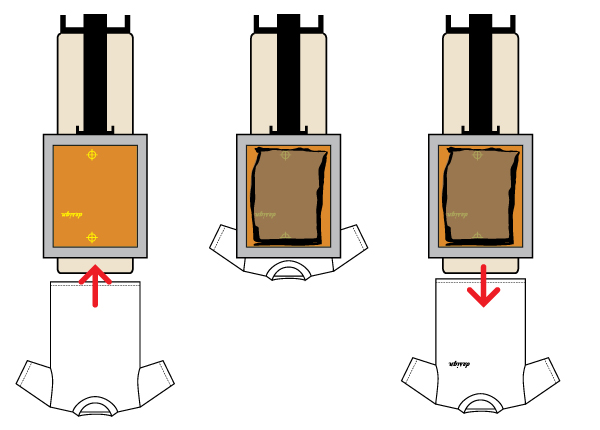 Hey! That looks great, huh?
Now let's try to print a tote bag using the same screen and pallet combo we used for our t-shirts.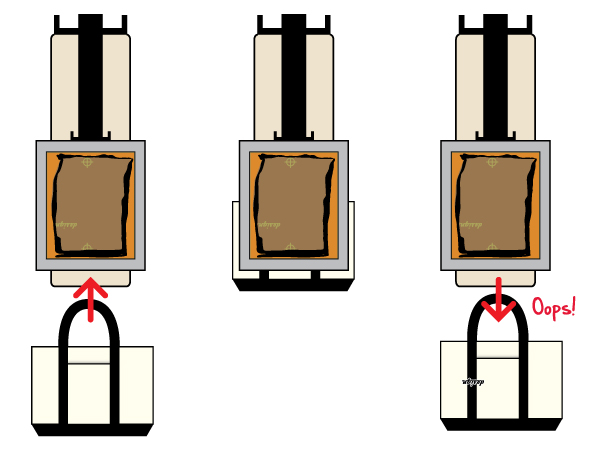 Oops! that looks completely wrong, upside down and in the wrong location!
Now lets burn a new screen and set up a smaller pallet.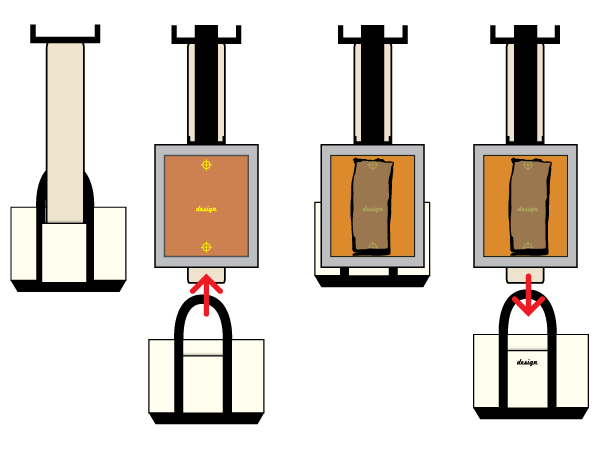 Now that's a perfect print!
So next time you are placing an order with your contract screen printing company that has various pieces check with your sales rep to make sure all of your pieces will turn out perfectly.