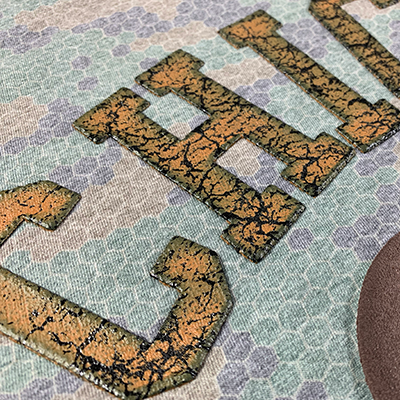 Sponge Effects
Bubbly & dimensional, this fun technique can be mixed to any Pantone color. Used here in the Chicago text.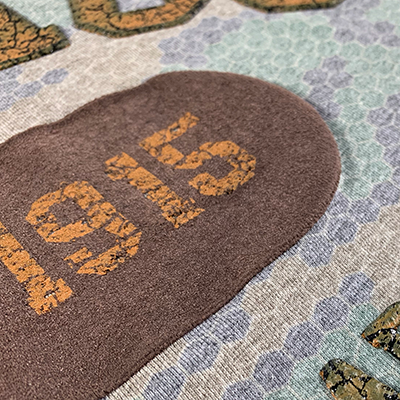 Suede Printing
Ink that visually replicates the fuzzy, soft touch of suede leather. Shown here on center patch.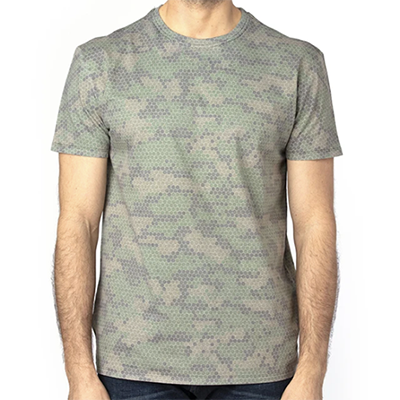 Threadfast Tees
Made from recycled content that consumes less petroleum, emits fewer greenhouse gases and conserves water and energy.