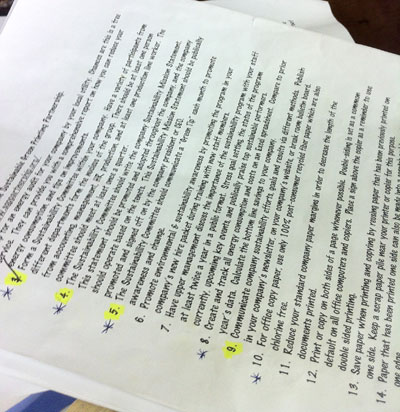 We are super stoked to announce the new head of the Sharprint Sustainable Committee - the one and only, Bill Washburn. He hand picked committee reps from each department in the building to report, communicate, and educate on new green efforts. Armed with a list of 100 things we can do to be a greener company, the first meeting under Bill's leadership tackled some low hanging fruit along with more in depth projects to be carried out over time.
First off, each department rep got $10 to "get some plants." Hanging more plants in the office and strategically placing plants throughout the shop instantly improves air quality. On top of that having plants around generally just puts people in a better mood, making this a better workplace overall. The sustainable committee did not disappoint. From the green man himself, "I'd like to mention that everyone delivered in short order and in embroidery everyone participated, turning their space in to a veritable green house." Yay, embroidery department!!!
Ink Room (Calvin shared his plants with other departments as well)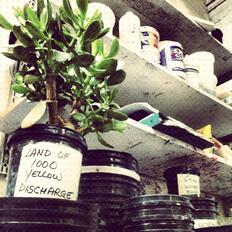 Embroidery Department (showing only a few of their plants)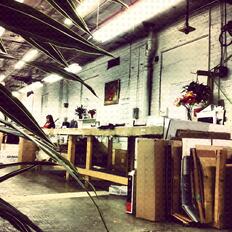 The next piece of pluckable fruit, is to make sure all recycling receptacles are clearly labeled. Committee members are making sure their department is aware of the location of and purpose of each recycling receptacle.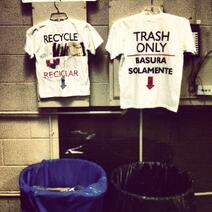 Three days after the first meeting, a big shift is already happening. Other items addressed in the meeting were:
Creating a sustainable mission statement or pledge that the entire company can get behind.
How to communicate sustainable efforts more effectively through out the company.
Re-useable team bottles for distribution and incentive to all employees.
How to encourage active participation by non-committee members
We're all pretty excited about ramping up our sustainability under Bill's leadership. Stay tuned to learn more about what we're doing and please share your ideas and what's been successful for you!