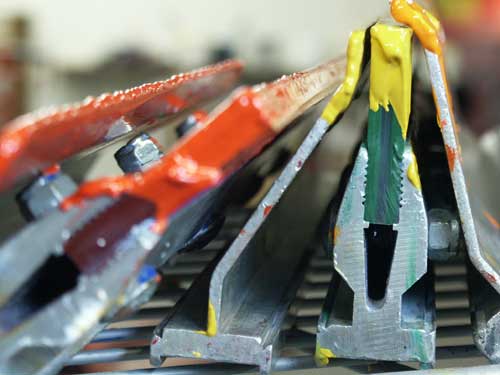 Joe Clarke has been an adviser of Sharprint's since we first stepped foot into the decorated apparel industry. Clarke designs, engineers and manufacturers new technology for the screen-printing industry. We have experimented with other vendor's squeegees, but time after time we stick with the high quality sqeegees that Clark Product Renovation has to offer. Joe is a great resource, which is why we reached out to him to write a guest blog about an area of his expertise, squeegees.
Article Written By: Joe Clarke
Have you ever ran into the technical or financial issues listed below? Technical issues are those traditional problems that confront the operator on-press and result in unnecessary costs in both lost time and damaged goods. Financial issues lists the specific areas of costs associated with the technical problems on press.
Read More