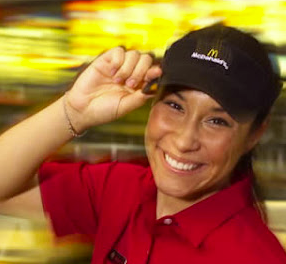 Staff uniforms can be great branding tools, especially when keeping the business looking clean and professional. In companies with a physical storefront, this is especially important. Diners should be able to spot their waitress, and shoppers want to know who to ask for assistance. While it may be a given that uniforms are in order, there's no reason that the selection should be left to only management. Getting employees involved in the process is beneficial for many reasons.
1. Comfortable Garments
Many employees' associate uniforms with feeling stuffy and uncomfortable. When management works with them on the clothing selections, this potential issue can be easily avoided. Staff uniforms should look professional, but they don't need to cause discomfort. There are many different fabrics available today that can help make uniforms comfortable.
In additional to physical comfort, it's also important for employees to feel emotionally comfortable with the uniform. Some members of the staff may not feel comfortable in shorts, while others may sweat too much or get self-conscious in a long-sleeved shirt. Talk with your staff members to find out what comfort options they would like to see associated with their uniforms.
2. The Right Fit
Fit is essential with staff uniforms. Set some guidelines for how the uniform needs to fit, and then work with the employees to find garments that will be appropriate for their body types. Don't allow baggy shirts or sagging pants, but rather work to determine the cut and style that will look most professional for your staff members. If you're unsure of the guidelines when fitting your employees, talk to a decorator expert – they'll be sure to get you started off on the right foot.
3. Creative Designs
A creative design is important for staff uniforms, not only for the comfort of the staff, but for the marketing mission of the company. The shirts that are chosen should stand out for their particular business. A look that mimics the competitors too closely can be a disaster.
Talking to the staff is a great way to channel some extra creativity. They have a lot of first hand contact with the customers and may have a better feel for what will connect with them best. A casual clientele may love tees with a humorous design, while upscale customers may feel more comfortable with polos or button down shirts on the staff. Get your staff members involved in the design, and lots of bright innovative designs may pop up!
4. Flattering Colors
There may be a certain color scheme that works best for the company's marketing efforts, but this usually comes with a bit of flexibility. If the logo is red, white, and blue, any of these colors will be appropriate, and the shade of the hue can probably be altered a bit. Some employees may feel more strongly about one color than another.
If several employees can't stand wearing red, this is an important consideration and it may be worth to choose another color, rather than force the staff into something they don't enjoy wearing. Probe for details, and it may surface that red blends in too much with the store, making this a poor choice for many reasons.
5. Functional Wardrobe
It can be difficult for management to properly assess all the activities that the staff undertakes on a given day. The best way to determine what the uniforms need to hold up is just to ask. Open conversations with employees may reveal that black aprons might be a poor choice because they'll show the flour stains from the bakery. Likewise, white could be a disaster in a coffee shop where spills are dark-colored. Getting this type of feedback from your staff members will ensure happy and productive employees.
6. A Sense of Pride
Staff uniforms should be a point of pride. When the staff has helped to design them, they're more likely to have a sense of pride in what they're wearing every day. When employees feel proud of their appearance, they'll naturally go the extra mile to look professional and maximize productivity.
7. Team Unity
When the staff and management work together toward the same goal, a powerful sense of unity can emerge. Working together on the design can also help to build relationships between individual employees. Wearing the same clothing is only the first step in creating a strong team. Designing the staff uniforms together from step one is a great way to promote cooperation.
Employees are an invaluable resource for all kinds of company decisions. Staff uniforms are an especially important concern that will affect everyone. Getting every staff member involved is a great way to increase the company's chances for success!
What tactics has your business used to ensure employee satisfaction when it comes to staff uniforms?