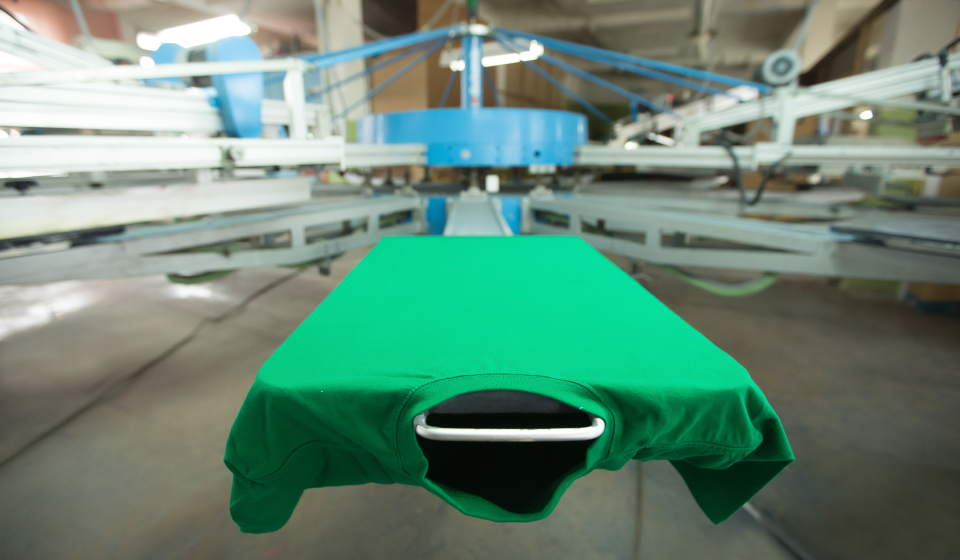 The process of screen-printing shirts has really come a long way. Instead of just choosing a central image for your shirt, you can use a variety of images or patterns when using an all-over printing design. There are many possibilities available to you with when printing your next all over print t shirt, but there are some things to keep in mind when you're designing and ordering your shirt.
1. Choose Cotton
You may have had another type of fabric in mind, but when it comes to all-over t-shirt printing, 100% cotton is going to ensure that your design and colors look the very best they can. Cotton allows for more options - as far as where your design can be printed. The cool thing about all-over t-shirt printing, is the fact that the design can be printed all the way up to the neck of the shirt, under the arms and over all of these areas. There are some quality considerations you should be aware of when printing over seams and edges, but remember, cotton allows the flexibility needed for a great screen print design.
2. Consider Color
One way to avoid colors from not matching up in your design is to use one color. This makes for a more even appearance on your shirt. It can also guarantee that your design may not come out looking misshapen or heavily altered. If you want to use more than one color, that will work, but it would turn out a little better if the colors are blended together, or maybe even a little distressed. The distressed look is very popular right now, and this actually works well with all-over screen printing. To avoid problems, you may want to keep it to a minimum of 3 or 4 colors, but remember - 6 colors is the maximum.
3. Look at Your Design
Is it tight, complicated, or have a lot of straight lines? These elements may not work as well as a design that flows a little looser and isn't too constricted. It is possible that these designs can make inconsistencies noticeable. When you design all over print t shirt that requires sharp lines, be careful to keep an eye out for "skips" or "off registration". For instance, if you're designing a shirt for your business, you could do your logo on the front and back of the shirt, with some looser designs around the neck and shoulders. If you still want to use some rigid lines, just make sure they aren't going to be on those seams that may blur the lines or make the image look uneven.
4. What Color Will the Shirts Be?
For best results, you may want to stick to lighter colored shirts with dark colored inks. Since soft-hand inks are used most often with all-over screen print designs, these inks work best on light colored clothing.
5. Consider the Theory That Less is More
All-over screen printing designs do look awesome, but you probably want to keep away from an entirely covered shirt created with a heavy amount of ink. Don't completely cover up the color of your shirt, use the shirt as part of your design because it's part of your all-over design. An overwhelming amount of ink can be uncomfortable to wear, much so you may want to pull it back a little bit for best results.
6. Think About the Sized You're Ordering
Get with your screen printer to discuss the sizes of shirts you will need to order and how the design can be tweaked to look great on various sizes of screen-printed t-shirts.
7. Be Flexible
If you are stuck on a certain design and your screen printer says it just won't work, be willing to try something different. It may not be exactly what you had in mind, but it can be a better-finished product in the end and still come out looking great. All-over screen printing is different from regular screen printing, so there are a lot of different things to consider. You should receive a mock up of what your shirt will look like before it's made. Make sure the shirts will look exactly as you want them to, and be sure to ask about any inconsistencies that may surface.