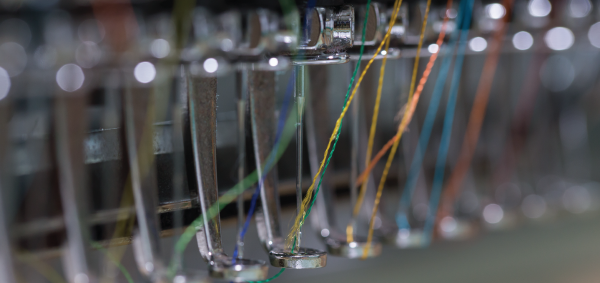 Did you know that the same embroidered logo can look different when sewn on various garments? Fabric weight, thickness, weave and content all effect how the stitches will hold up next to each other. For this reason, it is important to let us know what material we will sew when requesting an embroidery quote or placing an order. We digitize all logos for the best embroidery depending on what fabric we are sewing on.
Embroidery naturally looks better on stronger fabrics. Examples of fabrics that sew really well are caps, twill, canvas, poly denier nylon (bags and duffels) and most outerwear. Sewn logos on these fabrics generally don't need as many underlay fill stitches to maintain the integrity of the design so your stitch counts will be lower.
Very soft or flimsy fabrics, like rayon, silk, soft pima cotton and dry fit fabrics, require a very different digitizing approach and more underlay stitches to stabilize the embroidered design.
High pile fabrics, such as fleece, sweatshirts, hoodies, polar fleece, terry cloth (beach and bath towels) and other thick fabrics hide the small detail of a custom embroidery design and therefore have to be modified to work well on those substrates. Solvy topping is used on these fabrics to help improve the look of embroidery on these challenging fabrics.