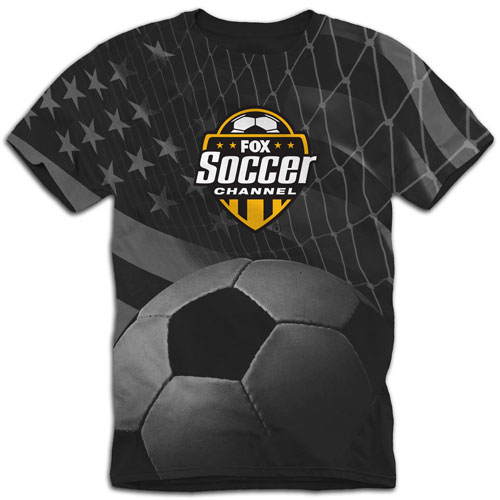 What is screen printing? Screen printing is the method for transferring an image onto fabric using a mesh fabric stencil stretched over a frame. It's a great way to create uniforms, logo shirts and just about any kind of promotional shirt you need. There are a few things you need to know about custom screen printing before you dive in.
1.) Choose a Clear, Colorful Image for Your Custom Screen Printing
You may be tempted to use a picture from the Internet, but these don't always transfer well because the resolution isn't high enough. When you're choosing artwork, avoid anything that has small, empty spaces where inks could bleed over where they aren't wanted. Select images that are large, crisp, and high resolution for the best custom screen printing you can get. On that note, a fabulous screen printer can help tighten up and fix any image to make it transferable, so discuss your ideas with the printer and see what you can work out if your original idea isn't workable.
2.) Be Willing to be Flexible
When you bring your ideas in to a custom screen printer, he may tell you your font needs to be larger, or your image would work better in a different color. There's a reason for this. Some colors just don't transfer well. So if you have your heart set on dark blue but find out it's one of the colors that doesn't look good on dark clothing, you may have to have a backup choice. Remember, you want the shirts to look great, so let the custom screen printing expert help you get there!
3.) Think About the Style of Your Item
What kind of fabric are you printing on? The most commonly used and easiest fabric to screen print is jersey cotton, the fabric used to make T-shirts, sweatshirts and jerseys. Where do you want your picture or logo? Custom screen printing can be done anywhere on the fabric, and you can even do an all-over design if you desire. Will there be a design on the back too? Try and sketch out a few ideas before you head in to order your shirts so you have a rough idea of what you want.
4.) Color of Your Item is Important
Are you printing shirts for a kids' baseball team? You may want to stick to darker colors to hide stains. Will your company picnic be in the heat of the summer time? Then choose light colored shirts so your team will stay cooler under the sun. Think about the color of the art you're having screen printed and if it will look good against the shirt color. Discuss this with the screen printer so you choose the best screen printing options for you.
5.) Don't Hedge Your Bets When it Comes to How Many Shirts You Will Need
It's best to have an approximate number because this will directly impact the quote you will be given from the custom screen printing company. Shirts are priced specifically and you need to know exactly what you need to get an accurate quote. Take the orders or do a head count before you get to the ordering stage and if you're not sure, add a couple of extra. It's always best to have too many shirts than too few.
6.) Don't Be in a Hurry
If you're ordering professionally screen printed shirts, the printers need time to make sure they are doing the best job on your shirts. New screens are made for every order, and since these shirts are customized for you, it may take a few days to a week to get your order.
7.) What is Embroidery and Can I Embroider
Embroidered artwork, monograms and appliqués can be done on the same items you can screen print. Grab some matching totes for your screen printed T-shirts and have them embroidered with your company's logo or employee's names. Or, after you've screen printed shirts, embroider each person's initial on the sleeve. The possibilities are endless. As with screen printing, know what you want, bring in clips of artwork and discuss the options with the screen printer.
8.) Check Your Proof
After you've made all the necessary decisions regarding your custom screen printing, your printer will hand you a proof of the item. Eyeball it carefully to make sure it has everything you want on it, the artwork looks great and the colors are what you discussed with the printer. This is the proof the artists will use when they are creating your shirts.