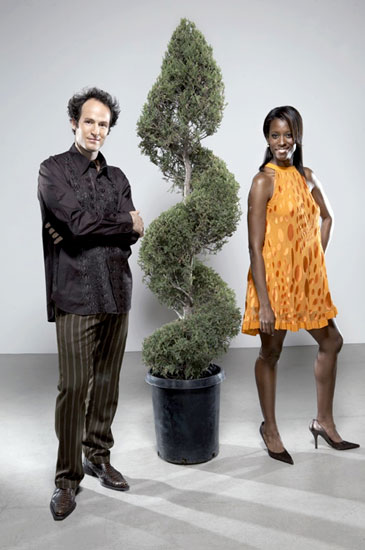 On Thursday, October 20th, Conscious Living TV presents the 3rd annual Vert Couture eco-fashion show & benefit, an official headlining event of Fashion Focus Chicago in the tents at Millennium Park. This year's charity beneficiary is Keep Chicago Beautiful.
The event will kick off with a "Sexy & Sustainable" VIP cocktail reception and green lifestyle lounge starting at 6:00pm featuring organic libations from Prairie Organic Vodka, New Belgium beer, Wild Blossom honey wine and delicious vegan appetizers provided by Karyns on Green. VIPs will also be treated to cutting-edge eco-art installations and deluxe eco-gift bags provided by the Green Goddess Boutique filled with lots of sustainable goodies and products.
This year's runway show will showcase a continuum of the most talented eco-friendly designers in Chicago on a runway backed by living green wall. Featured designers include Heart, Dollparts, Brenda Abdullah, Richard Dayhoff eco-mens underwear, Victoria Larkin, Rosina~Mae eco-swimwear, SilkUtopia and Lauren Lein, in addition to a host of eco-accessories by Mohop Shoes, Takohl Gallery, MKRISS and the Marty Casey Silver Elements Collection.
The event is produced by Michael and Bianca Alexander of Conscious Planet Media in conjunction with Culture 22.
Tickets to the event are $95 for VIP admission, which includes the cocktail reception and priority seating. General admission tickets are $35. Limited seating is still available - purchase tickets online at www.VertCouture.com.
Photo by Vert Couture