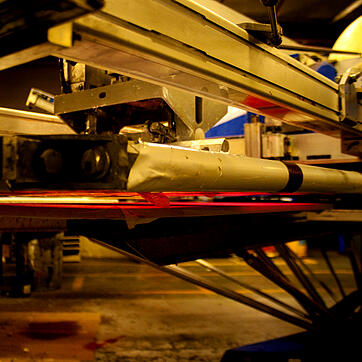 Ordering custom decorated apparel for your clients can be a fun and easy process if you are working with the right decorator. It's simply a matter of communicating and planning with your decorator in advance to sort through the various apparel applications and options. This article is designed to walk you through the various steps to think about when working with your client and decorator during the planning, budgeting and timeline stages.
Decoration
There are three primary techniques used to customize company apparel. These processes are screen print, embroidery, and digital printing. Casual clothes ordered in large quantities may be best suited for screen printing, whereas fast turns on full color designs may call for digital print production. Embroidery communicates high quality, professionalism, and elegance.
Each technique has a design style best suited to its process and result. They may have embroidery in mind, but if your client has a logo that will look better screen printed, you'll want to opt them in for the best result. That being said, each process is pretty versatile. Your decorator should help you target the ideal scenario to make sure your client isn't disappointed with the final product.
Timeline
A two-week turn around time is a safe estimate for most decoration print jobs. Rush options are typically available if your client needs the product sooner than your standard production timeline. As you're likely aware, this can cost more and can depend on how quickly they need the order. It's important to discuss plans with your decorator about the timeline process you have in place for proofing new custom orders. If necessary, we'll set aside a couple extra days for this.
Budget
Having an idea of what your client has to spend is also important, as it will help align your clients' product, decoration, timeline and budget. Volume discounts are applied based on how many pieces are ordered, so make sure you work with your decorator to confirm your quantities make sense. It's always a good idea to have extra pieces to easily pull off the shelf, than to pay more for multiple small orders.