Free Download: Eco-Friendly Apparel Cheat Sheet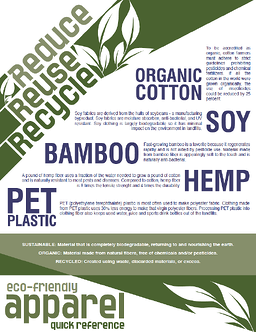 More and more consumers are opting for products that are less harmful to, even beneficial for our natural world than ever before. In many cases, this choice comes at a higher ticket price. It is no surprise that more and more businesses are evaluating their processes and products to meet this demand.
Download this organic & sustainable fabric cheat sheet for your own reference and add you're logo as a promo for your clients.
Complete the form on the right to download this free cheat sheet.