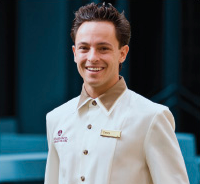 Most everyone has met a hotel employee at some point in his or her life or perhaps has worked for or is currently working for a hotel. The hotel industry is extraordinarily large and is the world's largest private (non-governmental) employer. As such, literally millions of people around the globe work for hotels and almost all wear a specific uniform when they go to work.
The question for many hotel managers and owners as well as hotel employees is how to distinguish their hotel from the competition, in looks, service, accommodations, facilities and staff.

One of the least expensive ways to do this on a business-wide level, as well as on an individual level, is to spice up those boring old hotel uniforms.
1. Contribute Color
Read More