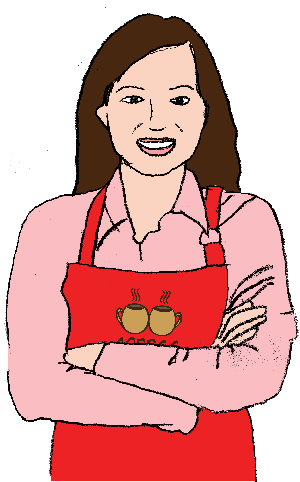 There are a number of considerations to make when outfitting a restaurant with uniforms or apparel—some more obvious than others. A little planning and forethought can end up saving you money in the long run by making sure you are selecting the right pieces for the right people to represent the restaurant in the right way.
Uniform Laws
First things first. If the restaurant apparel you are going to purchase is for uniforms, make sure you know the laws. That's right. Uniform laws. The U/S Department of Labor's (DOL) Fair Labor Standards Act has rules regarding employee restaurant uniforms. If an employer requires a specific type and style of clothing to be worn by an employee, like a a tuxedo shirt, the DOL considers it a uniform. If the employer gives only basic guidelines for work apparel, like black pants and white shirt, it is not considered a uniform.
If a uniform is required for minimum wage employees, the employer is responsible for providing and maintaining the uniforms. Employers can ask such an employee to purchase the uniform before beginning work, but he or she must be reimbursed no later than the next regular payday. Workers earning cash wages above minimum wage can be asked to purchase their uniform as long as the purchase does not bring them below minimum wage.
Function & Fabric
Probably the most important aspect of restaurant uniform apparel is it's relation to the job function of the person wearing it. Some one who busses tables needs to be wearing something he or she can really move around in and stay cool at the same time. A host or hostess is not as active and image is more important as they make the first impression on new customers. The fabric of the apparel worn by a restaurant employee is key. There are many options and your decorator can help with your selection, but here are some of the basics:
100% Cotton - Natural. Breaths well but does not dry quickly. Resists pilling. Tends to wrinkle and/or shrink.
Ring Spun and Combed Cotton - Natural cotton fiber that has been processed or spun creating a much softer feel and extended durability.
Polyester - Synthetic. Wrinkle and stain resistant. Holds shape and color. Durable. Garment feel is less popular than cotton.
Spun Polyester - Synthetic fiber with a much softer feel.
Jersey - Knitted instead of woven. Soft and breathable. Slight stretch. Softens with washing.
Pique - Knit fabric characterized by raised cords or ribs in an all over waffle, honeycomb, or diamond patter. Popular for polo or golf shirts.
Rayon - Synthetic. Excellent softness and drape like silk. Absorbent. Tends to wrinkle and shrink.
Satin - Synthetic polyester fabric with silky, shiny finish. Dry clean only.
Twill - Cotton or cotton/poly blends. Woven with distinct diagonal lines on the face. Strong and durable.
Spandex - Super stretchy. Retains shape. Resistant to washing and perspiration.
Prewashed/Preshrunk - Fabric has been washed or treated before construction to prevent shrinking.
Stain Resistant/Stain Release - Fabric has been treated to resist stains or release stains when washed.
Moisture Wicking - Draws moisture away from the skin to be quickly evaporated.
Anti-Microbial - Treated or natural benefit of the material (such as bamboo) to reduce odor causing bacteria.
Image, Brand, and Decoration
This is the really fun part and you can get very creative here. What is the vibe of the restaurant? Is it a fun place where people can relax after work? Is it a fine dining establishment that has a sophisticated and elegant atmosphere? By defining the environment, you can select colors and apparel pieces that cater to the experience you are creating for the restaurant patrons. T-shirts are casual, whereas button down blouses are high end.
In general, your uniform apparel pieces will follow the brand guidelines called out by your logo identity. Complimentary or accent colors used in the apparel program can be selected based on preference and concept. Black and white apparel is popular in trendy restaurant and fine dining establishments. Red is said to make people feel hungry. A bright basic color pallet may be ideal for a youth oriented restaurant.
Finishing Touches
Once you have selected what the employees will wear, work with a custom decorator to decide how to embellish the pieces with your logo or brand identity. You may want to seek out a full service decorator to work with on this. Full service decorators often offer screen printing, embroidery, and even digital printing. You may want to personalize the apparel worn by your employees with embroidery. You may have a retail area with a variety of screen printed tees. With a full service decorator you can have all of your restaurant apparel designed and produced in one shop. How easy is that?
You may also want to inquire about fulfillment options. You may want your apparel pieces tagged, folded or bagged. Some decorators will keep inventory of your custom restaurant apparel so you can order a few pieces at a time—when new hires come on board—but will still afford you volume pricing. Web stores utilize the latest technology to make re-ordering convenient.