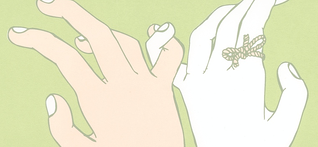 This summer, Sharprint Custom Clothing is partnering with Marwen and the M&R Companies to share the love of t-shirt design and print with Chicago youth.

Sharprint, has been a manufacturer of decorated apparel for over 25 years and is Chicago's premier screen printer. Marwen is a center offering free visual art classes and college and career support. M&R is the world's foremost manufacturer of screen printing equipment for the graphic and textile industries.

Sharprint's creative director, Tara Zanzig developed a course to teach students how to design and print t-shirts from concept to production. Process is the emphasis of the program, not product. Engaging students in what they are creating and with each other is more important that the resulting t-shirts. Zanzig says, "We want to provide the students with a safe environment to explore and express their ideas. Working collaboratively helps get students beyond their comfort zone and can really facilitate growth and creativity."

At Marwen, the students will learn the basics of industry design software, textile specific design considerations, and color separation. The students will collaborate in teams to create Chicago themed designs to go into production

M&R is working hand-in-hand with Sharprint, designing and building an onsite student workshop. The final two days of the two week course will be held at Sharprint where the students will learn all aspects of screen print manufacturing and print their own designs. The final day of class will also feature guest speaker, Jake Nickell, founder of Threadless.com.

Manager of Studio Programs, Shirley Alfaro expressed that, "Marwen is excited to partner with Sharprint and Tara. With the generous support of the entire Chicago community, Marwen is celebrating it's 25th anniversary this year and by having our young people create Chicago t-shirts is truly heartfelt."

The course runs from July 23 to August 3. An art exhibit showcasing the final pieces from Marwen's entire summer program will be held at Marwen from 5-7 on September 28, 2012.