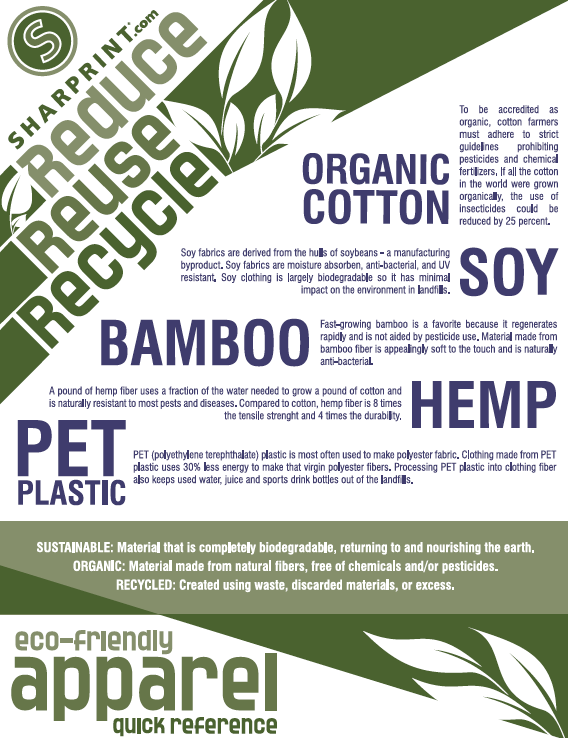 More and more consumers are opting for products that are less harmful to, even beneficial for our natural world than ever before. In many cases, this choice comes at a higher ticket price. It is no surprise that more and more businesses are evaluating their processes and products to meet this demand.
The most obvious place to start for an apparel decorator is with the clothing itself. We've developed a quick reference guide for distinguishing the difference between sustainable, organic and recycled fabrics along with the leading eco-friendly substrates and their advantages.
Download your eco-friendly cheat sheet today!