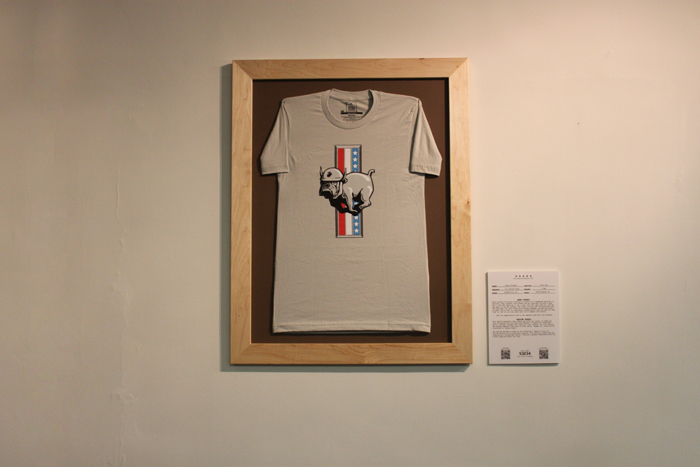 Recently, I had the great fortune of meeting Tyler Way, artist/designer of the TWAY Collection, and co-founder of [Fashion Has Heart]. Sharprint was printing Relentless, a t-shirt in The Corporal Hoffman Series that is a part of Threadless Causes. He stopped by the shop to take some photos of the printing. The t-shirt design is part of a much bigger project, [Fashion Has Heart] (with partner Michael Hyacinthe), that pairs an artist with a veteran to share his or her story through design. When I meet people doing incredible things, I always like to learn more about what they're doing, who they are, and how they got into it. I hope you enjoy the interview, and be sure to check out the short video at the end of the blog.
Your home page bio says you graduated college - what was your degree in? Do you feel your degree/education has attributed to your success?
I graduated from Grand Valley State University with a degree in Advertising & Public Relations and a minor in Entrepreneurship. College was a big growth spurt for me. I was finally on my own and felt like I had to start from scratch with my life. That was when I started custom-designing shoes in my dorm room and taught myself the Adobe design programs. My "outside of the classroom" education pushed my "inside the classroom" education very well, and vice versa.
Read More